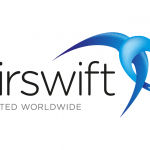 Airswift
Job description
Airswift is seeking for a Buyer/Purchasing Specialist IV to work on a 6-months contract with one of our Midstream clients within O&G, in Houston, TX. The mean responsibilities are:
Support the transition of contracting activities by working with project team, Permian, Operations, and additional Lower 48 BU staff as needed to obtain scope and pricing information.
Managing multiple contract implementations at the same time and assure that each required document is properly executed and supported for every contract.
Efficiently communicate status of all implementation activities, with being able to articulate necessary issues to increase pace of purchasing transition activities.
Provide guidelines and direct stakeholders on how to effectively transact business with company through either of the two purchasing processes.
Identify risks in transition timeline, implement mitigation efforts, and communicate as needed to stakeholders.
Identify inefficiencies between various project parts and implement improvements for increased collaboration.
Ensure all sourcing and contracting activities services are conducted as per Internal Control Standards and Supply Chain Policy, including all proper documentation, use of systems, approvals, and communications.
Basic/Required:
Legally authorized to work in the United States.
Education and Experience:
Bachelor's degree or higher, or foreign equivalent, and 2+ years of work experience, OR
5+ years of work experience
Proficient in MS Office
Preferred:
6+ years of work experience – supply chain, procurement, purchasing, or legal/paralegal experience is preferred.
3+ years of contracting or contract administration experience. Experience with SAP and/or SMART is preferred.
Generates effective solutions based on available information and makes timely decisions that are safe and ethical.
Internal and external networking, especially in aligning with others.
Builds trusting relationships and seeks opportunities to collaborate across any organizational or functional boundaries to achieve business goals.