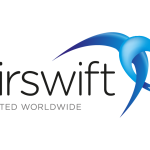 Vacancy Overview
CAD Administrator
Airswift is an international workforce solutions provider within the energy, process, and infrastructure industries. Airswift serves as a strategic partner to our clients, offering a turnkey workforce solution to capture and deliver the top talent needed to complete successful projects by aligning with the unique needs of our clients. With over 800 employees and 6,000 contractors operating in over 50 countries, our geographical reach and pool of talent available is unmatched in the industry
Airswift is seeking for a CAD Administrator to work in Qatar with a major Oil & Gas Company. 
RESPONSIBILITIES
Ensure awareness of and compliance with HSE and regulations by subordinates and contractors.

Manage fieldwide 3D Model.

Manage and Administer Database, and roll-out of AVEVA E3D for Greenfield and Brownfield projects that is being used by Contractors spread across multiple Geographic locations.

Specify standard procedures and practices for Laser Scan data and 3D model management and implementation. Propose, Implement improvements for 3D model management. Evaluate new developments and adopt them for advancement of the 3D Model usage.

Ensure that Company requirements regarding the reference, the format and the handover of model updates, drawings and documents by Contractors are recorded, issued and in compliance with COMPANY standards. Guidelines and Expectations.
MINIMUM QUALIFICATIONS
Minimum Qualification:

Bachelor's degree in engineering – in relevant technical domain or equivalent.

Recognized expertise in the field of 3D model engineering and administration oil & gas facilities with minimum 15 years of experience with associated skills in Engineering & Construction aspects and competencies in multi disciplines (PVV, STR, E&I, Mech, etc.). AVEVA E3D and AVEVA Global experience is a must. Ability to work within a team environment and under pressure with minimal supervision. Good sense of team spirit leadership, strong interpersonal & soft communication skills. Fluent in English (Verbal and Written)