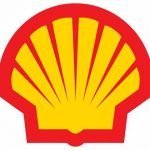 Shell
Where you fit In
You will lead a team of data platform engineers who are mainly tasked with setting up the data solution landscape for data engineers, scientists, analysts, scientists, and visualization experts to use. They do this by developing, maintaining, and testing infrastructures for data generation.
Data Platform engineers work closely with data engineers, scientists and are largely in charge of architecting solutions for data practitioners that enable them to do their jobs. Manager Data Platforms & Future Tech is a key member of the Information Data & Analytics Capability Center in IT Engineering group in Shell IT function.
What's the role?
You will be responsible for leading a team of savvy Data Platform Engineers who will be responsible for expanding and optimizing our data and data platform architecture, as well as optimizing data flow and collection for cross-functional teams.
The ideal candidate is having experience leading data platform technologists and platform engineers who enjoy optimizing data systems and building them from the ground up. The Data Platform team will support our data engineers, developers, database architects, data analysts, and data scientists on data initiatives and will ensure optimal data delivery architecture is consistent throughout ongoing projects.
The large part of the role is also to drive consistent platform standards, technology roadmaps, future tech investments, and experimentation to ensure the right value is driven through technology for the data space in Shell
More specifically, your key accountabilities:
Lead a team of experts that design, build and implement data platform solutions and strategies.

Communicate with key stakeholders to promote Engineering designs and solutions.

Identify the required scale of the resources, securing them, and assigning them to individual projects, ensuring our best resources working on our most challenging projects.

It is expected active recruitment of talent is needed as well.

Key interface towards the ITM's / Program Managers within all lines of business to meet the demands

Prioritize and allocate resources. Manage utilization.

Create the optimum mix of internal and external resources and the desired geographical balance between the IT Hubs and other business proximate locations.

Define and maintain standards, methodologies, tools, and knowledge repositories along with contributing to functional excellence in terms of standards, methods, and tools.

Perform all aspects of staff management Appraisals, staff development plans, management of succession talent pipeline to ensure the next generation of leaders are being identified, coached, and mentored – and all other associated line management responsibilities

Own and drive the technology strategy and future roadmaps working with Architecture, ITSO, internal and external partners, and vendors.
What we need from you
We're keen to hear from IT professionals who have a track record of Technology leadership and implementing Data & Analytics platforms in large, complex organizations. Beyond that, we'd want to hear from individuals who have the following:
Proven ability to handle a broad set of IT Delivery, Support, Architecture, and Strategy leaders and stakeholders.

Extensive experience managing data Platform Engineering & design best practices to design solutions, and a deep understanding of various data formats and database design approaches.

Experience is running ideation, opportunity framing to translate a set of business requirements into a technology solution.

Ability to manage complex integration scenarios and interfaces between on-premise and cloud systems – also with legacy systems.

Expert in Azure and AWS technology stacks and experience in implementing data platforms with a combination of Azure/ AWS and other third-party tools supporting Data & Analytics workloads.

Experience in working with SAP R/3, SAP HANA, and migrating data from SAP to Azure/ AWS.

Strong project management and organizational skills.

Extensive experience with big data tools (Hadoop, Spark, Kafka, etc.) and with data pipeline and workflow management tools (Azkaban, Luigi, Airflow, etc.).
COMPANY DESCRIPTION
The world faces energy challenges that are becoming more complex each day. We're looking for people who share our passion for taking on those challenges with cutting edge technology, innovative thinking and a commitment to properly managed risk. Shell develops and operates some of the largest and most complex projects in the world and we always endeavour to work at the leading edge of technical innovation.
An innovative place to work
There's never been a more exciting time to work at Shell. Everyone here is helping solve one of the biggest challenges facing the world today: bringing the benefits of energy to everyone on the planet, whilst managing the risks of climate change.
Join us and you'll add your talent and imagination to a business with the power to shape the future – whether by investing in renewables, exploring new ways to store energy or developing technology that helps the world to use energy more efficiently.
An inclusive place to work
To power progress together, we need to attract and develop the brightest minds and make sure every voice is heard. Here are just some of the ways we're nurturing an inclusive environment – one where you can express your ideas, extend your skills and reach your potential…
We're creating a space where people with disabilities can excel through transparent recruitment process, workplace adjustments and ongoing support in their roles. Feel free to let us know about your circumstances when you apply and we'll take it from there.
We're closing the gender gap – whether that's through action on equal pay or by enabling more women to reach senior roles in engineering and technology.
We're striving to be a pioneer of an inclusive and diverse workplace, promoting equality for employees regardless of sexual orientation or gender identity.
• We consider ourselves a flexible employer and want to support you finding the right balance. We encourage you to discuss this with us in your application.
A rewarding place to work
Combine our creative, collaborative environment and global operations with an impressive range of benefits and joining Shell becomes an inspired career choice.
We're huge advocates for career development. We'll encourage you to try new roles and experience new settings. By pushing people to reach their potential, we frequently help them find skills they never knew they had, or make career moves they never thought possible.