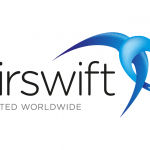 Airswift
Job description
Carbon Data Analyst – GHG Data
Location – Sunbury – Hybrid working
Contract – 6 months PAYE – Possibility of extension
Timeframe – ASAP
Recruitment partner – Airswift
Keywords: GHG, Excel, data analysis, reporting, energy, renewables, carbon, audits, sustainability
We are an innovative renewable energy solutions company, and we focus on solar power generation from large installations on commercial and industrial buildings. We are proud to be expanding our European team, with the addition of a project engineer, to manage projects in England and help grow our business to be a leading solar provider.
We are currently looking for a project engineer / manager to join our growing team, the role is home based, with at least a few days travel a week across England. Travel will be covered when travelling to sites.
There will be an initial contract period of 6 months and then plan for the selected candidate to become a permanent member of staff. There will be some flexibility on the contract, but is something that would need to be discussed, we can also accept LTD company's whilst on contract. The salary whilst both contract and perm are to also be discussed.
Airswift are our approved recruitment partner and will be managing the recruitment and payrolling for the initial contract period.
The Role:
The project engineer / manager will ensure that the solar systems are built and installed in accordance with all requirements such as but not limited to:
· The specification
· The detailed design documents
· IEC requirements
· The power grid network operator requirements
· Any country specific requirements
Typically, you will be working on and leading up to 4 projects in parallel with those 4 projects being at various stages of development and completion.  In liaison with the Country Manager and the Director of Delivery you will oversee the award of contracts to relevant parties ensuring that all POs and instructions are correctly issued.
The Person:
· Readily take on accountability
· Be able to form strong professional relationships with contractors
· Be flexible to work at site and from home as required
· Be conversant with the latest inverter, solar module, and system technology
Be competent to compile H&S Files and O&M Manuals

Understand how to apply ISO9001 to a construction process  
The next step
We have an outstanding team and are delighted to be able to appoint another person for our growing business. We understand that you may not have all of the above experience, but if you feel that you can really offer some valuable skills and experience to our business, please contact our recruitment partner Airswift