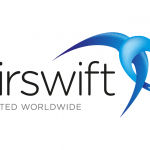 Airswift
Job description
Currently we are looking for an experienced Certification Specialist to join one of our clients – international company-manufacturer and global leader in motion and control technologies.
Job description:
Ensuring certificates availability for import and certificates database maintenance;
Cooperation with certification agencies, laboratories, divisions, ITO team and customs broker for in time certificates obtaining;
Communication with local authorities including Rosstandart, Rosaccriditatsiya, Rostekhnadzor, customs on certification related matters;
Certification document turnover execution;
Certification document archive maintenance;
Working in JDE system for defining and assigning Russian tariff codes and certificates, related JDE database maintenance;
Managing tenders for certification agencies and laboratories;
Managing settlements with certification agencies and laboratories;
Certification related processes optimization including launching electronic document turnover and using digital communication tools where applicable;
Certification related budgeting, control of the correct budget spending including purchase requisitions preparation and tracking;
Tracking external trade compliance, certification and customs legislation changes;
Certification samples order and shipment to/throughout Russia including samples order placement, carriers order, special customs clearance procedures and document turnover support;
Certification agencies and laboratories experts visits to divisions organization and accompanying;
Distributors and direct customers support on certification related matters;
Working in Oracle system for responding to certification related customers tickets;
Annual inspection control support for obtained certificates;
Customized for customers special projects import support;
Divisions consulting on export to EAEU related matters;
Cooperation with divisions for EAC labelling process improvement;
Manuals preparation and updating;
Distributors and direct customers consulting on certification related matters.
Skills, knowledge and experience:
Work experience in a similar position at least 3 years;
Higher education;
Knowledge of the legislation in the area of trade compliance, certification and customs regulation;
Knowledge of certification standards;
English (upper-intermediate);
PC-literate;
Proficient ERP systems user;
Stress resistant, multitasking and quick reaction;
Responsible, sociable.
Conditions:
Competitive salary, bonus scheme
Medical insurance, life insurance
Meal allowance
Working hours: 8:00-16:30 (flexible working hours negotiable)
Opportunity of remote work