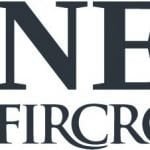 NES Fircroft
Job Description
Change Coordinator
– The familiarization with:
– The Contract between Company and Client
– The Contract between Company and Contractor
– The TAR Level 5 and Level 4 Integrated Baseline Schedules (in SAFRAN)
– The Project Work-Scopes (work-packs)
– The Commissioning Systems and Subsystems
– The Company Corporate and Project Specific procedures and processes
– During TAR:
– The daily detection and identification of changes to the Project; both in terms of changes in scope or any changes to approved planned scope execution. Doing this jointly / in close cooperation with the Company Forensic Planning Analyst.
– The daily assessment of such changes in terms of (contractual) entitlement and argumentation to raise the impact to Company's Client under a VOR.
– The expeditious quantification of the ROM (Rough Order of Magnitude) Impact of any impact of such changes, both to Project Cost as well as to Project Schedule.
– The formulation of such changes in a Company PCA form (Project Change Alert form) – including description, cause, expected entitlement to charge under a VOR and the ROM estimate of impact. Typically to be issued within max. 2d of the identification of the change.
– The daily review with Project Management of new PCA's and the expediting of decision making on next stage (i.e. whether to proceed with detailed estimation and VOR compilation or not).
– For changes earmarked by Project Management (or delegate) for VOR:
– Compile to VOR including, quantification of detailed estimate, back-up information and justification.
– Hand-over the VOR for Project Management for review, approval and issue to Client.
– Maintain – daily – the Project Change Register.
– Systematically organize and file all change documentation; digitally and hard-copy on designated Project Storage locations.
– Compile a comprehensive close-out report of all Changes materialized during the TAR at TAR completion.
Requirements:
– In order to warrant an expeditious compilation and issue of such VOR's – in assistance to Company's Project Controls Manager (PMC) and Lead Cost Engineer at site – we are looking for a commercially seasoned Cost Engineer:
– Proven experience in the Management and Coordinator of Changes – including the hands-on compilation of VOR's.
– The candidate shall have profound proficiency in the use of MS Office Suite – Excel in particular,
– Proven knowledge of detailed Planning & Scheduling of similar Brownfield turnarounds.
– By preference the candidate shall have proven similar experience on Offshore / O&G / EPC / Brownfield (turnaround) Projects.
Location:
Haugesund 
 
With over 90 years' combined experience, NES Fircroft (NES) is proud to be the world's leading engineering staffing provider spanning the Oil & Gas, Power & Renewables, Infrastructure, Life Sciences, Mining, Automotive and Chemicals sectors worldwide.With more than 100 offices in 45 countries, we are able to provide our clients with the engineering and technical expertise they need, wherever and whenever it is needed. We offer contractors far more than a traditional recruitment service, supporting with everything from securing visas and work permits, to providing market-leading benefits packages and accommodation, ensuring they are safely and compliantly able to support our clients.