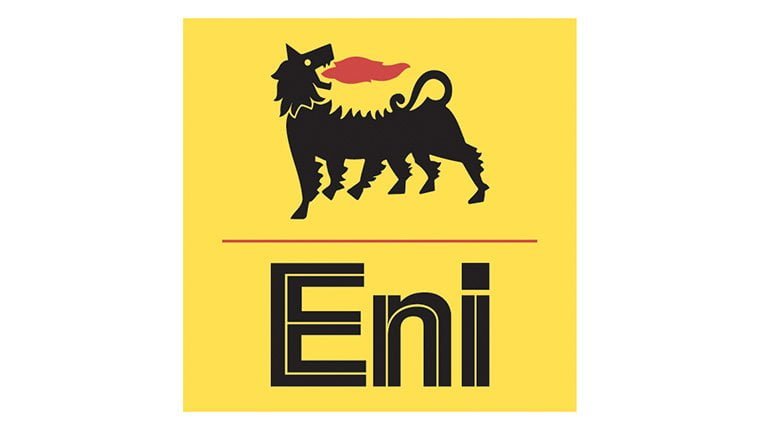 Eni
IRC221932 – Chargé(e) RH – Relations sociales
At Eni, we are looking for a Chargé(e) RH – Relations sociales within Versalis France in Dunkirk, France. You will be responsible for monitoring all legal obligations related to personnel administration, payroll, and labor law.
About Versalis France
Versalis France is a major player in the world of chemistry. We are a subsidiary of the Eni Group, which manages the production and marketing of petrochemical products and the licensing of technology and know-how.
As part of a broader Eni strategy, circularity is a decisive factor for Versalis in an integrated and synergistic perspective ranging from the use of resources and processes to the product life cycle. The three pillars of Versalis' circular economy strategy, closely linked to innovation, take into account the entire life cycle and include eco-design, raw material diversification and polymer recycling.
Real support to the Human Resources Manager, dedicated to social relations and personnel administration, you will be required to:
Prepare and support the conduct of negotiations (Mandatory Annual Negotiations, profit-sharing, professional elections, labor relations, …) ;

Participate in meetings with employee representatives (

ACSH

, union negotiations) ;

Preparing the consultations of the CSE ;

Building agreements, implementing and monitoring actions ;

Manage Professional elections ;

Participate in personnel administration (hiring, leaving, amendments, disciplinary files, various letters, etc.) ;

Monitor all legal obligations related to personnel administration, payroll and labor law.
This is the opportunity for you if you have these skills and requirements:
With a higher education in Human Resources and/or Social Law

experience in a Human Resources Department, ideally in the industrial world, which will enable you to handle the missions entrusted to you with reliability and autonomy.

Excellent knowledge of English
Location:
Dunkirk, France
Contract type:
Permanent
At Eni, people are the key to our success, which is why our values are focused on diversity, and lifelong learning.
Eni evaluates applications regardless of candidates' personal and cultural characteristics or orientations. If your application is among those most in line with the required profile, you will be contacted to continue the selection process.
Together we have greater energy.
#LI-EIRL 
IRC221932 – Chargé(e) RH – Relations sociales
Chez Eni, nous recherchons un Chargé(e) RH – Relations sociales au sein de Versalis France à Dunkerque. Vous serez chargé de suivre l'ensemble des obligations légales liées à l'administration du personnel, à la paie et au droit du travail.
A propos de Versalis France
Versalis France est un acteur majeur dans le monde de la chimie. Nous sommes une filiale du groupe Eni, qui gère la production et la commercialisation de produits pétrochimiques et la concession de licences de technologies et de savoir-faire.
Dans le cadre d'une stratégie plus large d'Eni, la circularité est un facteur décisif pour Versalis dans une perspective intégrée et synergique allant de l'utilisation des ressources et des processus au cycle de vie des produits. Les trois piliers de la stratégie d'économie circulaire de Versalis, étroitement liés à l'innovation, prennent en compte l'ensemble du cycle de vie et comprennent l'éco-conception, la diversification des matières premières et le recyclage des polymères.
En tant que Chargé des Relations Sociales de Versalis France, vous serez chargé(e) de :
Préparer et soutenir la conduite des négociations (NAO, intéressement, participation, élections professionnelles, dialogue social, …) ;

Participer aux réunions avec les représentants du personnel (CSE-SSCT, négociations syndicales) ;

Préparation les consultations du CSE ;

Construire des accords, mettre en œuvre et suivre les actions ;

Piloter les élections professionnelles ;

Participer à l'administration du personnel (embauches, sorties, avenants, dossiers disciplinaires, courriers divers, etc.) ;

Exercer une veille sur l'ensemble des obligations légales liées à la gestion administrative du personnel, la paie, le droit du travail.
Cette opportunité est faite pour vous si vous avez ces compétences et ces exigences :
d'une formation supérieure en ressources humaines et/ou en droit social

une expérience au sein d'une Direction des Ressources Humaines, idéalement dans le monde industriel, qui vous permettra de mener à bien les missions qui vous seront confiées avec fiabilité et autonomie.

Excellente connaissance de l'anglais
Localisation :
Dunkerque, France
Type de contrat :
Permanent
Chez Eni, les personnes sont la clé de notre succès, c'est pourquoi nos valeurs sont axées sur la diversité, et l'apprentissage tout au long de la vie.
Eni évalue les candidatures sans tenir compte des caractéristiques ou orientations personnelles et culturelles des candidats. Si votre candidature figure parmi celles qui correspondent le mieux au profil recherché, vous serez contacté pour poursuivre le processus de sélection.
Ensemble, nous avons une plus grande énergie.