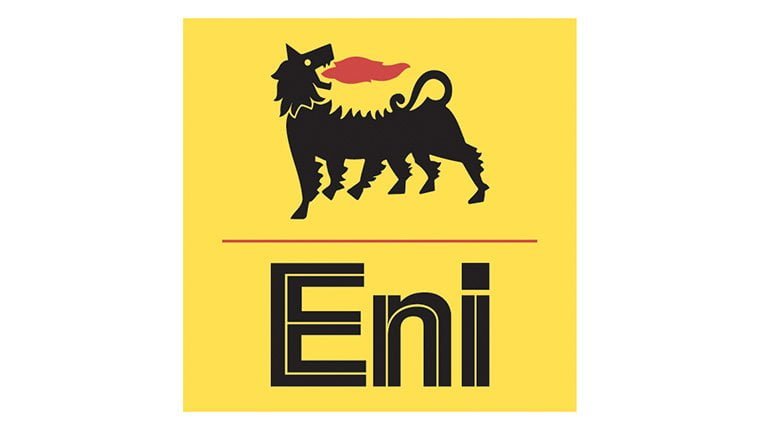 Eni
IRC221815 – CHEF DE PROJECT FORECASTING
At Eni, we are looking for a Chef de Project Forecasting within Eni Gas and Power France in Levallois-Perret (Paris), France. You will be responsible for the development of methodologies and tools to ensure that the electricity forecasting activities are carried out, for the short term/ Setting up of a database, automation of queries, reprocessing of data, modelling using machine learning techniques.
As a member of portfolio management and trading at Eni Gas and Power France you will be responsible for:
Reporting to the Pricing and Forecasting Manager, the Forecasting Analyst will be responsible for developing forecasting methodologies and tools (Python libraries, SQL queries) to project Eni's customer load curves for electricity commodities over the short term.

Participating in various modelling projects for other commodities (gas, capacity) over the short and long term.

For the forecasting the analyst participates in the entire value chain, from setting up the database to processing it and building the model.

Participating in the team's operational shifts on the various processes (CT and LT gas and electricity forecasting, capacity, forecasts for the Business Plan) and carries out studies to improve existing processes.

Ensuring daily monitoring of the model's performance as well as balancing costs by trying to optimize the latter as much as possible.

Ensuring a strong link with the Portfolio Management teams to give them an optimal vision of their exposures and balancing management strategies.

Responsible for the development of methodologies and tools for electricity forecasting activities, particularly in the short term.

Responsible for the development of a database, the automation of queries, the reprocessing of data, and the use of machine learning techniques for modelling.
This is the opportunity for you if you have these skills and requirements:
data analysis and data science knowledge

Excellent programming and modelling knowledge: Python (numpy, pandas, scikit-learn, tensorflow, keras,) and Linux

Ability to manage large data sets

Experience in electricity or gas forecasting is a plus

Good knowledge of English, Knowledge of Italian would be a plus

Master's degree
Location:
Levallois-Perret, (Paris) France
Contract type:
Permanent
At Eni we believe in enterprising people, capable of making a difference and making their contribution with passion and innovation, to respond to the global challenges of the energy transition. For us, the skills and attitudes of each individual, continuous training, and diversity and inclusion are fundamental. We promote flexible ways of working with particular attention to well-being, welfare and work life-balance.
Eni will evaluate applications considering plurality and diversity as sources of enrichment. If your application is assessed to be among those most in line with the required profile, you will be contacted to continue the selection process.
Whatever your ambition, at Eni you can find the tools to make it happen.
Energy for action takers
#LI-EIRL
IRC221815 – CHEF DE PROJECT FORECASTING
Chez Eni, nous recherchons un-Chef de Project Forecasting au sein d'Eni Gas and Power France à Levallois-Perret (Paris), France. Vous serez responsable du développement de méthodologies et d'outils permettant d'assurer les activités de prévision de l'électricité, pour le court terme/ Mise en place d'une base de données, automatisation des requêtes, retraitement des données, modélisation par des techniques de machine learning.
En tant que membre de la gestion de portefeuille et du trading chez Eni Gas and Power France, vous serez chargé(e) de :
Sous la responsabilité du responsable de la tarification et des prévisions, l'analyste prévisionniste sera chargé de développer des méthodologies et des outils de prévision (bibliothèques Python, requêtes SQL) pour projeter les courbes de charge des clients d'Eni pour les commodités électriques à court terme.

Il participera à divers projets de modélisation pour d'autres produits (gaz, capacité) à court et à long terme.

Pour les prévisions, l'analyste participe à l'ensemble de la chaîne de valeur, de la mise en place de la base de données à son traitement et à la construction du modèle.

Participer aux vacations opérationnelles de l'équipe sur les différents processus (prévision de gaz et d'électricité CT et LT, capacité, prévisions pour le Business Plan) et réalise des études pour améliorer les processus existants.

Assurer le suivi quotidien des performances du modèle ainsi que l'équilibrage des coûts en essayant d'optimiser au maximum ces derniers.

Assurer un lien fort avec les équipes de gestion de portefeuille afin de leur donner une vision optimale de leurs expositions et des stratégies de gestion d'équilibrage.

Responsable du développement de méthodologies et d'outils pour les activités de prévision de l'électricité, notamment à court terme.

Responsable du développement d'une base de données, de l'automatisation des requêtes, du retraitement des données et de l'utilisation de techniques d'apprentissage automatique pour la modélisation.
Cette opportunité est faite pour vous si vous avez ces compétences et ces exigences:
des connaissances en analyse de données et en science des données

Excellente connaissance de la programmation et de la modélisation: Python (numpy, pandas, scikit-learn, tensorflow, keras,) et Linux.

Capacité à gérer de grands ensembles de données

Une expérience dans la prévision de l'électricité ou du gaz est un plus.

Bonne connaissance de l'anglais, la connaissance de l'italien serait un plus.

Diplôme de maîtrise
Localisation :
Levallois-Perret, (Paris) France
Type de contrat :
Permanent
Chez Eni, nous croyons en des personnes entreprenantes, capables de faire la différence et d'apporter leur contribution avec passion et innovation, pour répondre aux défis mondiaux de la transition énergétique. Pour nous, les compétences et les attitudes de chaque individu, la formation continue, la diversité et l'inclusion sont fondamentales. Nous encourageons les méthodes de travail flexibles en accordant une attention particulière au bien-être, à la protection sociale et à l'équilibre entre vie professionnelle et vie privée.
Eni évaluera les candidatures en considérant la pluralité et la diversité comme des sources d'enrichissement. Si votre candidature est jugée parmi celles qui correspondent le mieux au profil recherché, vous serez contacté pour poursuivre le processus de sélection.
Quelle que soit votre ambition, vous trouverez chez Eni les outils pour la concrétiser.
L'énergie pour ceux qui agissent
#LI-EIRL