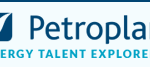 Petroplan
C&I Engineer
Alton
Permanent
Job Purpose
Coordinate the maintenance and improvement of process control systems and safety systems in order to allow safe and efficient operation of the establishment.
Principal Responsibilities
Identify areas for recommended plant improvement and develop project work scopes and schedules for the Engineering Department.
Design and implement new process control systems and safety systems as part of capital projects.
Monitor CAPEX & OPEX budgets with respect to C&I activities, to ensure that they are performing effectively and cost effectively.
Take financial responsibility for small single function C&I Projects.
Act as Lead Engineer for site functional safety, development, maintenance, and support.
Review Safety Instrumented Systems, documentation and improve process control systems and safety systems to ensure compliance with international standards, including monitoring and reviewing records for proof tests carried out by maintenance personnel.
Produce key deliverables such as SIL verification documents, Safety Requirement Specifications and produce SIL verification calculations using SIL calculation software.
Specify, Test and Commission SIS and Control Systems upgrades.
Ensure instrumentation hazardous area design and installation is carried out in accordance with industry regulations.
Provide technical support to operations, including, diagnosis, root cause analysis, and implementation of remedial work required to ensure control system availability and integrity.
Provide technical support for the maintenance of site wide process control systems and safety systems. This includes all communications between sites, vendor equipment and remote access support.
Provide leadership, direction, and supervision to C&I Technicians.
Ensure that all documentation and certification is in place for the installed facilities and that they fully comply with the statutory legislative and regulatory requirements with respect to the C&I discipline.
Ensure upgrades to the Safety Management System associated with Control & Instrumentation are applicable and in line with any legislation change.
Qualifications and Experience
Possess an HNC (or equivalent) in a relevant engineering field or demonstrate working towards.
Working towards attaining professional engineering institution membership and professional registration.
Understanding of the engineering involved in oil production and gas storage operations and control & instrumentation design standards.
Strong problem-solving skills and decision making, whilst being pro-active in achieving positive results.
Experience of working in plant operations and interfacing with operations personnel in the energy industry.
Engineering knowledge, training and experience required to diagnose control system faults through root cause analysis.
Familiarity with the design, maintenance, and operation of Safety Instrumented Systems.
Knowledge of Functional Safety Standards IEC 61508, 61511 and Explosive Atmospheres BS EN 60079.
Competencies
Must be able to plan and prioritise daily activities to ensure successful delivery of high-quality engineering works to time, quality, budget, and overall owner satisfaction.
Ability to foster and build relationship across teams, exchange knowledge and communicate with all levels of management and commercial third parties.
Diligence and reliability.
Able to cope with pressured situations.
Work in a safe and sustainable manner & strive for continuous improvement.
Engineering software such as PLC application software & AutoCAD.
Microsoft Office, including Microsoft Project.
Miscellaneous
The position includes some weekend and bank holiday work.
Undertake any reasonable task requested of you by the Company Senior Management.
This list may be subject to change to meet the future needs of the business. As such it is neither exclusive nor exhaustive.
About Petroplan
Petroplan is the trusted, specialist global Talent Solutions partner of choice for employers and professionals in the Energy sector. Since 1976, Petroplan has been here to help people like you make the most of the opportunities available and find the best fit for you as an individual.
Over 10,000 placements in more than 55 countries for over 550 clients across 65 disciplines.
In an industry where skilled and experienced professionals are increasingly sought after resource, we appreciate the true value of what you have to offer. What's more, we understand that different things are important to different people in today's world of work – it's about making exactly the right connections for you as an individual.
Our reputation for contractor and candidate care, understanding what makes you tick, and finding you the best match is second-to-none. We understand the industry inside-out and seek to understand YOU and your motivations in the same way. We take the time to evaluate your individual strengths, understand the most important things to you, and establish exactly what you're looking for from your next role.