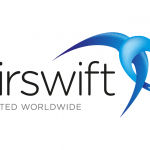 Airswift
Job description
Our clients say we want Civil Designers!
Flexibility is on offer – ongoing contracts, WFH, flexible hours.
Live rural? That's OK. you may be considered
Want part time hours? Give it a go!
Need to pick the kids up? We can work with that!
You will be exposed to some interesting and cutting edge design work, working on a mix of large and small projects.
They will look at candidates with the following:
They will consider people with:
Mining experience
Brownfield or Greenfield
Road
Rail
Infrastructure
Earthworks
Main Roads
Council experience
All experience levels considered! From the recent graduate to the seasoned designer, we can present all candidates to them. Rates will be dependent on experience and will be extremely competitive. What are you waiting for? A confidential chat is the first step! Send your CV through by clicking apply now. Spread the word, tell your friends, tell your neighbors! Let us change your life now by connecting you with successful Tier 1 companies.
Email direct to karen.harris@airswift.com and be the first of many to change their life! Get amongst it, you will have no regrets! What are you waiting for?