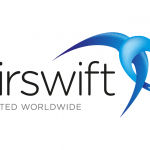 Airswift
Job description
Currently we are looking for an experienced Claim Admin Specialist to join one of our clients – international company-manufacturer and global leader in motion and control technologies.
Job Responsibilities:
Technical claims handling process owner: reclamations acts receiving from the customers; acceptance or rejection of the complaints according to the company policies and supply contracts; registration in the internal database; claims processing, tracking and closure;
Cross-functional and cross-organizational coordination and communication regarding technical claims handling processes;
Claims resolution acts preparation;
Claims acceptance and/or denial letters preparation;
Check lists creation;
Technical description from technical claims acts preparation;
Visual physical diagnostics of returned defected products;
Prepare (documental) the returns for diagnostics;
Surplus and throw-outs picking up from the customers;
Reorder of the claimed items;
Credit-notes creation and initial shipment documents correction;
Participation in the internal projects;
Purchase requisitions for after sales purposes creation;
SF placing requests;
Control of SF requests closure by OTC team;
Communication with Surveyor and ship contractors used for returns purposes;
Providing all closing documents from local authorized service centers to the Claims admin team leader and the accountant department by the end of the month;
Placing request for surcharges for diagnostics costs.
Requirements:
Minimum 1 year of relevant working experience;
Higher technical education;
Experience of work with complicated technical products (e.g. hydraulics, pneumatics, connectors, motion control systems, etc.);
Knowledge of basic principles of claims handling processes;
Ability to use technical catalogs;
Knowledge of English on Upper-Intermediate level.
Conditions:
Location of office – Khimki
Competitive salary, bonus scheme
Medical insurance, life insurance
Meal allowance
Working hours: 8:00-16:30 (flexible working hours negotiable)
Opportunity of remote work