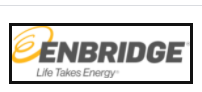 Husky Energy
Posting End Date:  February 15, 2022
Posting will expire at 11:59 pm local time.
On January 1, 2021, Husky and Cenovus combined to form a resilient integrated energy leader. Husky is now part of the Cenovus group of companies.
One of Husky's advantages is that we are an integrated oil and gas company. From exploration to development, production, refining and marketing, we've got it all! Combine this with a range of learning and development tools and an inclusive work environment, and you are well-positioned for a successful career at Husky.
We have training, mentoring and career development programs and resources to help you develop both personally and professionally – as an employee or a leader. We offer many internal leadership and business skills courses along with tuition reimbursement programs for qualified employees. Every year, a significant number of our employees are able to take on new roles within the company thanks to our strong focus on hands-on learning and development.
About this Opportunity
Husky is looking for Chemical Engineering students who are seeking an opportunity to gain valuable experience in a refining environment.  We are looking for individuals who can bring fresh ideas to the table, and who are willing to learn from some of the industry's most innovative and talented people. If this is you, consider applying for one of our student positions. 
Why We Work at Husky
A wide range of opportunities to gain experience – no matter the field.

Innovation is a key. As a leading energy company, we are always looking for ways to reduce our environmental impact.

Safety as a core value

Competitive compensation

Volunteering opportunities

Community Investment activities

Inclusive work environment

Company/team building events

Gain insight into our New Grad Program as an opportunity to kick-start your professional career with Cenovus post-graduation
Are you looking for an exciting opportunity full of meaningful, diverse, and challenging assignments working alongside industry leading professionals?  You'll be part of a driven, and collaborative team completing important projects while receiving the mentorship, knowledge, and experience to develop the skills you need to build an exciting career.
Husky Energy is seeking innovative and driven students to support various departments across the business:
Process Engineering
Responsibilities
Performing unit tests and analyzing operating data to improve profitability

Assisting staff engineers with designs of less complex equipment such as piping, pumps, heat exchangers, tanks, etc.

Providing operating data for planning, operations improvement, economic evaluations, etc.

Assisting staff engineers with troubleshooting to determine cause and solutions to operating problems

Maintaining and developing key performance indicators (KPI's) for the process units.
Process Safety Management
Responsibilities
Assists with the development of HMIS signs and labeling

Performs field verification of Process & Instrument Diagrams (P&ID's) and Isometric drawings

Assist in Management of Change meeting packet formulation and HAZOP preparation

Attend and participate in Team meetings involving Process Safety Management (PSM) matters and Incident Investigations
Operations
Responsibilities
Assist with daily process monitoring

Support troubleshooting efforts relating to unit upsets, product quality incidents, not meeting production plans, etc.

Work with various departments within the Lima Refinery to help support operations

Assist with area compliance with EH&S

Assist with compilation of production data
Qualifications
Candidates must be majoring in a Chemical Engineering degree program

Legally entitled to work in the US for the duration of the work term without sponsorship

Available to begin work in May 2022

Strong verbal and written communication skills

These are safety sensitive roles and as such you will also be required to wear Personal Protective Equipment (PPE) during required work hours. Furthermore, you will also be required to pass the Husky pre-employment medical and drug/alcohol assessment requirements

As this position requires the operation of a motor vehicle, a valid US Driver's License is required

Previous experience is considered an asset
Organizational Competencies
Technical Professional Skills

Drives for Results

Forward Thinking

Change Agility

Develops Potential

Communicates Effectively

Works Collaboratively
Submission:
Please submit a resume and transcript. Applications without a recent transcript will not be considered. 
Relocation:
Students moving for their work term may be eligible to receive a lump sum payment to assist with relocation expenses.
Candidates must have their own means of transportation as there is no public transportation.
Additional Information:
New graduates are not eligible for student opportunities.
Please note that only those selected for an interview will be contacted
Please note that pre-employment background checks are pre-conditions to Husky employment offers and must be completed successfully before you are confirmed to start with Husky.
Husky Energy is an affirmative action employer and we are committed to providing equal employment opportunities to qualified applicants without regard to age, disability, genetic information, gender, gender identity, sexual orientation, race, color, religion, veteran status, or other personal or physical characteristics protected by law.
Husky Energy is an integrated Canadian energy company headquartered in Calgary, Alberta.  The Company operates Upstream and Downstream business segments, with operations in Canada, the United States, China and Indonesia. 
Husky's balanced growth strategy focuses on consistent execution, disciplined financial management and safe and reliable operations.