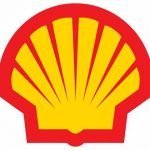 Shell
Where you fit in
Shell Trading integrates a worldwide trading network with an unsurpassed global portfolio in Crude Oil, Refined Oil Products, LPG, Gas, Power & Environmental Products with larger locations in London, Houston, Calgary, Singapore, Dubai, Rotterdam, and the Bahamas. 
Shell Trading (T&S) is one of the world's largest energy traders and is a segment of the Royal Dutch Shell portfolio. The Global Contracts Team is one of 7 units within the Trading Operations Division (STO) and provides a commercially driven service to the trading teams within T&S.
In line with Global Operations policies and guidelines, the Global Contract Team is part of STO, and it is responsible for the overall management of the trading and sales Contracts processes.
You will be working as a member of the Global Contracts team; specifically, this position is based in Rotterdam Weena within the Contracts Team, supporting the Refined Oil Products business of Shell Trading Rotterdam (STR).
STR is an energetic and fast-paced evolving environment, where people are encouraged to play an active role in shaping the way the business is run, whilst adhering to the compliance framework across, as such, key to this posting is the ability to be flexible, adaptable, open-minded, goal-orientated, and control framework conscious.   
What's the Role?
You will be expected to take ownership and accountability for standardised and complex documentation in this area and it should be noted that, due to the nature of the business and the volumes in the trading environment, the successful candidate will be expected to absorb considerable amounts of information within a short timeframe.    
The role also requires the individual to work closely with the commercial teams, legal department, finance, tax advisers, and credit department, delivering the following:
Provide pre and post-deal commercial advice to traders with respect to the commercial, contractual and financial risks associated with their business, identifying areas where there are opportunities for value creation as well as areas where the exposure to value leakage exists.

Provide support to the trading floor in achieving resolutions of contractual disputes with counterparties, liaising with legal counsels as necessary.

Capable to engage and collaborate with traders, commercial operations, and other functions, taking part in commercial discussions to help deliver the greatest value for Shell; close collaboration with the business is critical to success

Review 3rd Party terms and conditions and negotiate amendments as required to minimise contractual exposure and ensure they comply with Shell Group policy and standards whilst maintaining a keen sense of commercial acumen.

Draft, review and negotiate, term deals, tenders, storage agreements, and master/side letter agreements with an emphasis on negotiating terms and conditions that maximize value and mitigate contractual exposures to minimize profit leakage.

Provide contractual support in drafting and negotiating ad hoc agreements to facilitating new business development.

Maintain mastery in undertaking the comprehensive compliance role played within Shell's Control Framework and protect Shell's license to operate by ensuring/verifying that all contracts comply with all local implementation policies, manual of authorities, business controls, Shell Group policy, and standards as well as meet all regulatory and regulated market requirements

Support and participate in the writing and update maintenance of internal procedural documentation.
What we need from you?
We're keen to hear from professionals who have a bachelor's or master's degree, or equivalent work experience. Beyond that, we'd hope to see as many of the following as possible on your CV:
Strong negotiation skills and be able to manage the expectations of various stakeholders.

Genuine interest in commercial processes and a strong understanding of contract terminology, contractual drafting, and legal issues.

Highly motivated with a flexible approach and a proven ability to work both individually and as part of a team.

Proven ability to prioritise workload and deliver against tight deadlines.

Literate with IT systems and able to grasp and absorb IT technical knowledge in a relatively short time frame (e.g. Power BI) and operate in it.

Good knowledge of English – ability to speak/write other European languages such as German and/ or French is preferable but not essential.