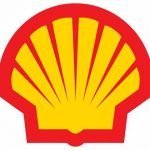 Shell
What's the role –
A Commercial Analyst in the 3P team is responsible for supplying analytical support to the various stakeholders within the 3P Contracts Management team whose primary focus is oversight for supply agreements that provide finished goods to Shell Lubricants, Aviation, and Marine.  This role will oversee commercial reporting requests and provide contract management support for the 3P team under their purview while delivering full value for those contracts. The role can expect to manage requests from 8-10 colleagues – delivering ad hoc and monthly/quarterly business analysis for ~15 supply contracts ranging in spend (
In addition to commercial analysis, this role will work closely with Technology, CP and local sales to align on long term and medium-term strategy.   This role will also include operational excellence element and will need to look for opportunities to reduce costs in the system.
The 3P commercial analyst needs to have a strong analytical and commercial mindset with a robust focus on our Suppliers and Delivery Promise to end customers.  The position is an individual contributor role and will directly support multiple stakeholders from the 3P Contracts team.
Accountabilities:
Identify and work directly with 3P Contracts Leadership Team to identify and support financial and performance opportunities.

Support Reporting and Performance Management across 3P Contracts Team.

Ensures that Suppliers perform as per contractual agreement through recurring (Quarterly) business reviews covering HSSE/Quality/spend/performance, etc.

Implement penalties as mandated by the contract

Works closely with Contracting & Procurement on strategic negotiation and analysis of the various markets to negotiate and obtain competitive rates with suppliers.

Support SKU change requests relating to financial analysis with the suppliers

Produce standard business analysis reporting to ensure compliance with major contract parameters

Provides significant review, understanding and recommendations for internal "tariff" calculations to be used to properly allocate overheads with the proper business unit.

Support Supply Planners as needed during emergency's caused by out-of-stocks, OOS causing plant shutdowns, product quarantines and tracking, air-freight guidance support to prevent plant shutdowns, lead/support RCA's.

Analysis support for 3P suppliers Quarterly Business Reviews

Work closely with other stakeholders to anticipate/mitigate roadblocks and elevate issues, as appropriate, to ensure project success, in balance with competing projects.

Work with connected applications to ensure understanding of data requirements for purposes related to business understanding
Skills & Requirements
What we need from you –
Must have legal authorization to work in the US on a full-time basis for anyone other than current employer.

Bachelor's Degree or equivalent required.  

2+ years background in Performance Management and Supply Chain experience is valued.

2+ years background in monthly financial business reporting cycles is valued

Strong ability to navigate and understand GSAP is required. 

Strong analytical and critical thinking skills (ability to turn numbers into useful information and relevant business recommendations) – including business 3P Key Performance Indicators

Demonstrated MS Office Skills (Focus on MS Excel, MS Powerpoint

Demonstrated commitment to learning and improving own personal leadership and effectiveness.

The successful candidate MUST be able to build effective business relationships with 3P Contracts Team, LSC (Lubricants Supply Chain) Leaders, Finance, Sales, C&P, our Shared Service Centers, and other stakeholders

High-energy level individual with the ability and courage to initiate improvement initiatives that can work in an unstructured and disruptive environment without losing sight of the overall objectives.

Strong interpersonal and stakeholder management skills – ability to influence, persevere, and implement change.

Has a systematic, disciplined, and analytical approach to problem solving with demonstrable verbal and written communications skills.

Expertise in Business Intelligence technologies (GSAP, Power BI, AO, Spotfire) and their relevant functions.

Delivery oriented. Continuous improvement and simplification mindset. Passionate about developing new areas of opportunity
Company description 
Shell is a global group of energy and petrochemical companies with about 84,000 employees across more than 70 countries. We aim to meet the world's growing need for more and cleaner energy solutions in ways that are economically, environmentally and socially responsible.  We have expertise in exploration, production, refining and marketing of oil and natural gas, and the manufacturing and marketing of chemicals.
As a global energy company operating in a challenging world, we set high standards of performance and ethical behaviors. We are judged by how we act and how we live up to our core values of honesty, integrity and respect for people. Our Business Principles are based on these. They promote trust, openness, teamwork and professionalism, as well as pride in what we do and how we conduct business.
Building on our core values, we aspire to sustain a diverse and inclusive culture where everyone feels respected and valued, from our employees to our customers and partners. A diverse workforce and an inclusive work environment are vital to our success, leading to greater innovation and better energy solutions.
An innovative place to work
There's never been a more exciting time to work at Shell. Everyone here is helping solve one of the biggest challenges facing the world today: bringing the benefits of energy to everyone on the planet, whilst managing the risks of climate change.
Join us and you'll add your talent and imagination to a business with the power to shape the future – whether by investing in renewables, exploring new ways to store energy or developing technology that helps the world to use energy more efficiently.
An inclusive place to work
To power progress together, we need to attract and develop the brightest minds and make sure every voice is heard. Here are just some of the ways we're nurturing an inclusive environment – one where you can express your ideas, extend your skills and reach your potential…
We're creating a space where people with disabilities can excel through transparent recruitment process, workplace adjustments and ongoing support in their roles. Feel free to let us know about your circumstances when you apply, and we'll take it from there.
We're closing the gender gap – whether that's through action on equal pay or by enabling more women to reach senior roles in engineering and technology.
We're striving to be a pioneer of an inclusive and diverse workplace, promoting equality for employees regardless of sexual orientation or gender identity.
We consider ourselves a flexible employer and want to support you finding the right balance. We encourage you to discuss this with us in your application.
A rewarding place to work
Combine our creative, collaborative environment and global operations with an impressive range of benefits and joining Shell becomes an inspired career choice.
We're huge advocates for career development. We'll encourage you to try new roles and experience new settings. By pushing people to reach their potential, we frequently help them find skills they never knew they had, or make career moves they never thought possible.