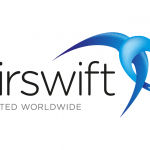 Airswift
A growing yet already Global and pioneering LNG project development company, who provide affordable and efficient LNG supply to a plethora of markets with a mission to solve energy poverty and reduce emissions.
My client is developing a further facility to export LNG domestically and are now beginning a large capital raise of $1bn to serve several long-term contracts. As a result of this, my client is searching for a Commercial Development Analyst to drive capital raising and to provide the key analytical support and commercial insight to support investor due diligence by developing and presenting detailed and complex financial and economic models as well as macro environment scenarios.
This is a fantastic opportunity to join a growing company with an exciting portfolio of projects, a fast-paced environment, and a strong corporate culture where people with strong communication skills, the ability to take ownership and drive the development and improvement of operations thrive.
If you want to join an exciting and growing business with a healthy culture and a diverse range of projects, and more in the pipeline, then I'd love to hear from you.