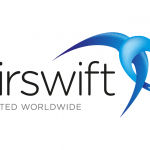 Airswift
Job description
Overview
Airswift is working with a new player in the Australia wind sector and is seeking a Commercial Manager to join their project team. This is a hands on role where you are required to take direction from the Project Director and investment fund from SE Asia in order to ensure the smooth running of the project according to contractual obligations.
Location- Melbourne
Responsibilities
Promote a positive safety and environmental culture.

Be aware of all the HSEQ responsibilities as detailed Systems and Procedures Manuals and in accordance with relevant legislative requirements.

Understand the upstream contractual arrangements and obligations of the company under various contracts (including Engineering, Procurement and Construction Contract, Construction Management Contract and Power Puchase Agreement) and with various clients.

Implement and ensure compliance with the Contract Administration

Work with and seek assistance from the Senior Contracts Administrator, Deputy Project Director and Project Manager to identify and ensure management of all potential contract risks/opportunities.

Ensure that all relevant site personnel understand and comply with approved contract administration procedures.

Maintain close liaison with project team to ensure all reporting requirements are being met and carried out in a timely manner
Required Experience
Must have experience in similar roles on large scale construction environments (either principal or contractor side).  

8+ years' experience in contract management roles.

Energy industry experience, ideally in renewables, highly regarded.

Familiarity with typical commercial risks on large scale construction projects;

Ability to quickly grasp concepts, identify issues and risks and apply innovative solutions;

Clear and definitive communication (both written and verbal);

High attention to detail.
Please apply if you hold the above qualifications and experience. Due to the high volume of applications, unfortunately only successful candidates will be contacted.