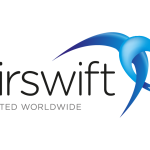 Vacancy Overview
Commissioning Controls & Instrument Lead
Airswift is an international workforce solutions provider within the energy, process, and infrastructure industries. Airswift serves as a strategic partner to our clients, offering a turnkey workforce solution to capture and deliver the top talent needed to complete successful projects by aligning with the unique needs of our clients. With over 800 employees and 6,000 contractors operating in over 50 countries, our geographical reach and pool of talent available is unmatched in the industry.
Airswift is seeking for Commissioning Controls & Instrument Lead to work in Qatar with a major Oil & Gas Company. 
QUALIFICATIONS
Degree in appropriate engineering subject.
DUTIES AND RESPONSIBILITIES
Focal point for Control System and Instrument commissioning activites starting from preparation stage to the complete execution stage, for promoting and implementing of system completion and system completion database at site, Implement system completion including reporting, monitoring and control.
Lead execution for Control System and Instrument commissioning at site (onshore/ offshore) and keep commissioning execution targets defined by the project management. Review and approval of commissioning deliverables provided by EPC Contractor
Champion initiatives with the Contractor to deliver on the project objectives i.e. safety, quality, cost and schedule and review for contractor's commissioning execution effort and provide recommendations as necessary.
Provide guidance and timely review on contractor's commissioning execution plan and processes verifying fitness for purpose and compliance with contract requirements including codes and standards.
Ensure coordination and communication for site activities with other discipline such as contruction, Hook up and Completion Team and HSES representative and provide technical support with contractor , quality, safety, planning,  engineering and start up/ performance testing.
Review, approve and implement Commissioning system completion and commissioning technical documents prepared by EPC Contractor.
Ensure Contractor Commissioning submitted all documents as per schedule and timely reviewed and approved in accordance with the EPC contract requirements.
Review and propose mitigation for Commissioning aspects of the Risk Management Plan and Monitor the mitigation when defined
Review all Commissioning changes, including justification for cost and schedule impacts, in accordance with the PMOC procedure. Maintain a register of lessons learned.
EXPERIENCE:
Minimum of 8 years of total experience with at least 6 years demonstrated as commissioning experience in major capital projects
Experiences for preparation and set up of system completion data base and technical commissioning deliverable for Control System and Instrument commissioning.
Experiences for commissioning execution of all field instruments, package equipments (HIPPS, WHCP, HPU, etc), ICSS (DCS, FGS, IPS/ ESD) at SAT/ FAT, fabrication yard, onshore and offshore commissioning included interface work with other contractor.
Experience managed EPC contractors, sub-contractors and vendors involved in the oil and gas project at many locations.
Hand on experiences with system completion database ICAPS and OPERCOM Methodology.
Application and in depth knowledge of stakeholder specifications, International standard and a working knowledge of Industry standards.
Conversant with ATEX/IEC regulations and be CompEx certified for Ex installation and inspection is beneficial.