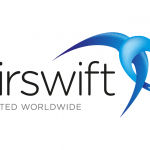 Airswift
Job description
Dear all!
Airswift (Air Energy Caspian LLP) is currently looking for a (position title) (for KZ passport holders) for one of our large project in (Dunga, 28\28). We are looking for candidates with the drive and commitment to make a genuine difference to our performance to ensure that the company continues to differentiate itself from competitors by delivering quality service to our client's requirements.
Job description:
Experience in international oil companies no less than 5 years.
More than 5 years direct work experience in a site management capacity, including all aspects of process development and execution
Coordinate the overall project coordination process of facilities, structures and/or pipelines and monitoring contractor performance assuring the application of all the relevant HSEQ and QA procedures
Responsible for signing of all Piping and Mechanical Construction check sheets, Akts of Completion and Protocols pertaining to work as per company standards.
To document all formal communication between Company and the Contractor, including Minutes of Meeting, Change Notices, etc.
To ensure that applicable elements of the Project Execution Plan are implemented, with focus on Value Assurance Activities, including Reviews of the Contractors work in accordance with the Value Assurance Plan.

Familiar with software programs, including Word, Excel, Power point, Internet, AutoCAD, Access, Outlook, etc.