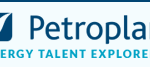 Petroplan
Roles & Responsibilities
Write articles and short copy for a variety of operational, marketing and communications needs (print and digital).
Copy edit communications, marketing and training materials using CP Style Guidelines.
Maintain editorial calendars to ensure timely and targeted communications to both internal and external audiences.
Provide back-up to customer service department for managing customer queries.
Provide presentation support to the Retail department by creating/editing/fine-tuning PowerPoint presentations for internal and external audiences.
Assist Training team with fine-tuning materials and presentations.
Work with marketing team and other departments as necessary to write/edit copy to create messages that effectively communicate business objectives.
Provide backup to digital advisor on social media and digital uploading and content review/responses.
Support the team on online and in-person event execution, such as conference calls/broadcasts, training meetings, town hall meetings and tri-annual network conference.
Qualifications
Degree in journalism, Public Relations or communications preferred.
Must be a strong writer able to write in a variety of styles
Experience in copy editing (looking for a grammar stickler)
Familiarity with CP Style Guidelines and Technical Writing experience is an asset
Skills in Microsoft business software (Word, PowerPoint and Excel). Working knowledge of PowerPoint/Presentation principles preferred.
Familiarity with digital and social execution
Experience using a content management system is an asset.
Event planning experience is an asset
Excellent customer service skills and ability to turn requests into action.
About Petroplan
Petroplan is the trusted, specialist global Talent Solutions partner of choice for employers and professionals in the Energy sector. Since 1976, Petroplan has been here to help people like you make the most of the opportunities available and find the best fit for you as an individual.
Over 10,000 placements in more than 55 countries for over 550 clients across 65 disciplines.
In an industry where skilled and experienced professionals are increasingly sought after resource, we appreciate the true value of what you have to offer. What's more, we understand that different things are important to different people in today's world of work – it's about making exactly the right connections for you as an individual.
Our reputation for contractor and candidate care, understanding what makes you tick, and finding you the best match is second-to-none. We understand the industry inside-out and seek to understand YOU and your motivations in the same way. We take the time to evaluate your individual strengths, understand the most important things to you, and establish exactly what you're looking for from your next role.