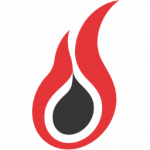 EOG Resources
<!–

–>

Completion of new horizontal wells with multiple stage water-fracs. Responsibilities include writing completion procedures, developing creative ways to improve completion operations, optimizing stimulation costs and horizontal fracs with respect to stage work and stimulation design, supervision of field consultants, performing field studies and evaluations of completion techniques, frac design and implementation, and some reservoir engineering.
Job Description
Job Requirements
<!–

–>

Bachelor's in Engineering required. Must have 8+ years work experience and demonstrated competencies relative to the position as described. Must have excellent written and verbal communication skills. Must have the proven ability to build relationships and work in a multi-disciplined environment with individuals at all levels, both internal and external to the Company. Must have the ability to work in a highly innovative, fast-paced environment with frequently changing priorities. The ability to set priorities and meet deadlines is critical to the success of this position. Position will be filled at a level commensurate with experience.

 

 

EOG Resources is an Equal Opportunity/Affirmative Action Employer including Veterans and Disabled.