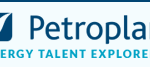 Petroplan
Construction Engineering Manager
Permanent
Hersham
Duties
Champion the development of effective Construction Procedures, Strategies and HES plans which support the overall project goals.
Support the Project Execution and Business goals through planning, recruitment and management of site construction personnel, including their training and development.
Support the sales/proposals business group with cost and schedule estimates, and working effectively with internal engineering and support groups, customers, suppliers and contractors.
Drive constructability through pre-execution stages and stage gate reviews of the project.
Drive consistency and improvement of work processes for the Construction team.
Support the Project Efforts through:
Providing construction input to the project throughout the engineering phase.
Developing the project construction strategy, execution planning and contracting strategy.
Developing installation sequencing, schedule timings and resource requirements.
Preparing project specific site procedures and work practices as required.
Assisting with construction feasibility and method studies.
Supporting development of the project logistic strategy relevant to heavy and out of gauge equipment/modules.
Leading coordination of development of heavy lifting/installation studies including out of gauge equipment/modules.
Owning input to the Constructability of a plant, including use of the constructability checklist to identify critical execution issues.
Your profile:
Preferably degree qualified in a relevant Engineering discipline and/or significant experience in EPC/EPCM construction management throughout project lifecycle.
Demonstrable experience as a Construction Manager – at least 10 years of experience.
Construction management background in the Oil & Gas or Petrochemicals processing industries is preferred. Cryogenics and/or Air Separation experience will be beneficial but not essential.
The ability to communicate effectively at all levels both within and outside of the organisation and across different cultures. Good presentation and report writing skills.
Proven abilities in leadership, engaging, developing, and motivating teams.
Effectiveness in prioritising and managing a heavy and diverse workload.
Working knowledge of relevant legislation, codes and standards with the ability to manage contractors.
Computer literate (MS Office components).
Use of and familiarity with process and safety tools such as P&ID's and HAZOPs.
Understanding of typical design datasheet/drawings and familiar with General design/construction standards in Mechanical /E&I field
Proven Construction Safety experience and knowledge.
Change Management processes and implementation.
Project costing skills for evaluation and managing constructability.
Project planning skills.
Proven ability to communicate effectively at all levels both within and outside of the organisation.
About Petroplan
Petroplan is the trusted, specialist global Talent Solutions partner of choice for employers and professionals in the Energy sector. Since 1976, Petroplan has been here to help people like you make the most of the opportunities available and find the best fit for you as an individual.
Over 10,000 placements in more than 55 countries for over 550 clients across 65 disciplines.
In an industry where skilled and experienced professionals are increasingly sought after resource, we appreciate the true value of what you have to offer. What's more, we understand that different things are important to different people in today's world of work – it's about making exactly the right connections for you as an individual.
Our reputation for contractor and candidate care, understanding what makes you tick, and finding you the best match is second-to-none. We understand the industry inside-out and seek to understand YOU and your motivations in the same way. We take the time to evaluate your individual strengths, understand the most important things to you, and establish exactly what you're looking for from your next role.