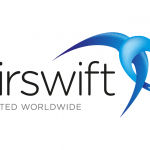 Airswift
Job description
Airswift has been tasked by one of our major clients to find a Construction Supervisor to join their team on a 1-year contract in Lloydminster.
Responsibilities:
Ensure proper documentation is in place prior to starting the project.
Ensure appropriate handover of all documentation if a project is transferred to another CSR.
Ensure the Job Books are kept up to date throughout the project and returned complete in a timely fashion (two weeks). Ensure contractors are completing proper documentation to supplement the Job Book.
You are responsible to plan the sequence of construction of events and ensure the selected contractors are scheduled on site.
SAFETY
Ensure that all Safety Rules and Regulations are followed.
The ERP must be created, reviewed and distributed to all personnel. Make sure they follow the roles and responsibilities of the ERP.
Ensure that all workers understand it is their responsibility to Refuse Unsafe Work.
Ensure contractors safety tickets are available for the applicable work task and site.
Ensure all contractors receive the construction and site-specific orientation.
Ensure permits and site-specific hazard assessments are filled out properly.
Report all incidents and serious near misses/hazard IDs to the Construction Superintendent immediately and then follow up with the incident report in a timely fashion.
Ensure work authorization permit is in place prior to commencement of work and is signed off at the end of the day or contractor phones when leaving site, and record on the permit.
REGULATORY
Follow regulatory requirements and notifications for hydrotesting according to the applicable regulatory jurisdiction. Consult your Project Lead or Superintendent for support.
Follow all applicable regulations including MOE, MER, AER, NEB, TSASK, ABSA, SaskPower, OH&S and CSA.
ENVIRONMENTAL
Required to know job specific Ministry of Environment (Saskatchewan MOE & Alberta Energy Regulator AER) requirements.
Ensure the water management and mud management processes are followed and documents are sent to the appropriate Environmental contact.
Notify spills to the current environment advisor for appropriate reporting to regulatory authorities.
SCOPE/QUALITY ASSURANCE/QUALITY CONTROL
Follow scope of work and do not deviate without approval from Project Lead or Construction Superintendent. Manage the construction spend to the PO limit as well as approved construction change orders.
Obtain vendor quotations from contractors at the request of Project Leads or EPCs.
Ensure all contractors and disciplines utilize ITPs.
Gather up QA/QC binders and documentation including signed NDE reports, fill them out and turn them in together in a timely manner.
Ensure all NDE technicians have the appropriate certifications for the task.
Witness pressure tests and make sure the documents are filled out properly.
Ensure welders are prequalified by the contractor and that they are using approved welding procedures.
Ensure that the proper material is being installed as per line lists and specifications and is logged. Review and spec. deviations.
REPORTING
Complete daily reports summarizing activities and costs. 
Manage e a Change Order Log, a Request for Information Log (RFI), and a Non-Conformance Report Log (NCR). Ensure all personnel on site are aware of this expectation.
Required:
Industry Level 2 Ground Disturbance course