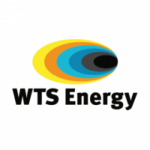 WTS Energy
WE ARE HIRING Contracts Administrator for an indigenous EPC client. The candidate should have a first degree in relevant field with a 5-year post NYSC relevant experience in oil, gas, marine or EPC companies with either of the following:
·       Contract`s Administration or Tendering Administration or Commercial Law (with experience drafting commercial contracts for oil and gas companies) or Project Management (dealing with contracts).
Qualified and interest candidates should send CVS to email below.
This role is based in Lagos, Nigeria and opened to Nigerians only.
Click Apply Below