Contract
Full Time
Anywhere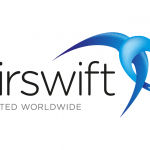 Airswift
Job description
Airswift is seeking to invite an experienced  Contracts Manager who is able to coordinate every aspect of the project from developing contracting strategies to implementation, coordinating with project team, ensuring project deadlines on contracting are adhered to and contract management
Responsibilities:
Pre-Award Contract:
Ensure that pre-qualification exercises of subcontractor are completed prior to award of contracts
To enforce procurement procedures are complied with in the tendering process.
Sourcing, preparation, issuance & management of Invitation to Tender/Request For Quotation/Proposal packages, evaluations and clarifications of submitted proposals through recommendation to award
Review and negotiate Subcontractors' qualifications and exceptions
Review contract terms and conditions to verify that they in compliance with company policies
Support legal team in the negotiation of terms and conditions with subcontractors
Post Award Contract:
Liaise with Project Team members to ensure commitments and milestones of subcontracts are achieved and adhered to.
Review evaluation of variation order request, variation orders, defending claims and providing contractual advice to site team.
Monitoring contracts and negotiation of final account settlement, drafting settlement agreement
Ensure commercial and contractual correspondence with Subcontractors is efficiently handled and filed.
Assist in Subcontract audits, reviewing records for accuracy and conformance to standards.
Requirements:
Bachelor's degree in law, engineering, construction management or quantity surveying preferred.
Minimum fifteen (15) years' working experience
Preferably experienced in industries of Oil & Gas, Marine and/or Construction Experience in project execution, management and administration of contracts. Immaculate contract drafting skills.
Ability to handle confidential or sensitive information or issues.
Ability to comply with applicable laws and regulations, the Company's Code of Business Conduct, Foreign Corrupt EPC (Engineering, Procurement and Construction) project experience gained from a related industry ie O&G or marine/shipbuilding
EPC (Engineering, Procurement and Construction) project experience gained from a related industry ie O&G or marine/shipbuilding