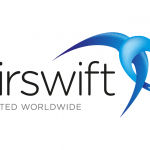 Airswift
Job description
Airswift has been tasked to invite a Contracts Specialist to join one of our clients in the oil and gas industry.  Reporting to the Contracts Manager, the responsibilities are as follows:
Responsibilities:
Involved in analyze proposal / quotation, prepare Commercial Bid Evaluation (CBE)
Involved in preparation and issue of Invitation to Tender/Bid (ITT/ITB)
Involved in preparation and request for Quotation/ Proposal (RFQ/RFP) packages
Manage post tender queries and clarifications
Evaluate and manage change request and change Orders
Resolve and manage commercial issues with vendors in line with contractual agreements
Settlement of final accounts
Manage mobilization and demobilization of site and agency personnel.
Provide supports during internal and external audits
Maintain proper record of documentation
JOB REQUIREMENTS
Bachelor's degree from an accredited institution
Min 5 years' experience in Oil/Gas industry contracting department
Familiar with contracting procedure & relevant knowledge on Tender/bidding activities.
Familiar with Shipyard and fabrication yard activities.
Please forward your resume and certification to us.  We regret only shortlisted candidates will be notified.
 
By submitting your personal data and/or resume, you consent to the collection, use and disclosure of your personal data by Airswift for the purpose for which it is collected.