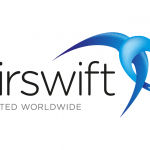 Airswift
Job description
Airswift has been tasked by one of our major Oil and Gas clients to seek a Corporate Diving Activities Specialist to join their team located in Spring, TX for a Long-Term role on a Mon-Fri basis!
Day to day responsibilities:
Maintaining and developing corporate diving standards and guidance.
Selection and management of Dive SME's and Dive Leads
Engagement with industry organization for development of diving safety standards.
Serve as subject matter expert for all types of commercial diving
Provide diving technical support to corporate diving activities
Maintains corporate Diving Center of Expertise working processes including Corporate Diving Safety Standard and diving contractor qualification
Ensure appropriate level of specialist support is provided to on-vessel teams during critical operations
Selection and oversight of Diving SME's and Diving Site Leads
Be knowledgeable of industry wide developments within field of expertise
Active engagement in industry organizations for development of safety and guidance standards
Review and endorse suitability of Contractors' equipment
Draft, obtain approval, and maintain Installation Global Practices
Review and approval of key contractor execution deliverables
Participate in risk assessments as needed
Performance and reporting of Critical Activity Reviews
Provide technical input to tender preparation and evaluation
Requires international travel
Requirements:
15 years minimum experience of offshore commercial diving and supervision in support of oil and gas industry.
Diving Supervisor certification from the International Marine Contractors Association (IMCA) OR an agency recognized under the IMCA D 08/09 Mutual Recognition Agreement OR equivalent level of certification.
Experience as a certified Diving Medical Technician
Experience performing Diving System Assurance Audits to the IMCA D 023/24 standard. Completed a Diving System Assurance Course.
Sound knowledge of international diving standards and regulations
3 years minimum experience in diving operations from a dynamic position (DP) vessel. Completed a Dynamic Position Awareness Course accredited by the Nautical Institute.
2 years minimum experience in diving operations conducted from anchor barge.
Training and sound knowledge in seamanship and marine/vessel operations
5 years minimum experience in sub-sea installation, repair and decommissioning.
2 years minimum experience in underwater inspection. Qualified in CSWIP 3.4U or equivalent.
2 years minimum experience in offshore construction management
Sound knowledge in offshore heavy lifting practices
Sound knowledge and understanding on sub-sea tooling, installation and repair techniques
Sound knowledge of industrial occupational health and safety practices related to hazard identification, risk assessment, permit to work and safety management. Completed a formal OHS tools and practices training course.
Completed a Diving Worksite Representative training course accredited by an operator member of the Association of Oil and Gas Producers (OGP)
BS/MS in Engineering preferred, but not required
Should you be interested in this exciting opportunity with a global oil and gas company please apply to this advert with your up-to-date resume.