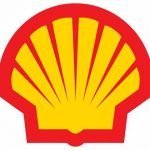 Shell
Shell began operations in India more than 80 years ago. At Shell India, we invest in our people through our industry-leading development programme, which sees our employees thrive and gain access to experts on a local and global level. Shell is one of the most diversified international energy company in India with over 9500 employees and presence across upstream, integrated gas, downstream, renewable energy, and deep capabilities in R&D, digitalization, and business operations. With a retail presence across six states – Karnataka, Tamil Nadu, Telangana, Maharashtra, Gujarat, and Assam Shell is expanding its network of fuel stations across the country. It has the entire Lubricants end-to-end value chain in India, from conceptualization and development to production and distribution. Serving 50000 consumers through a robust network of 200+ distributors across B2C and B2B lines of Sales. This includes a world class lubricant oil blending plant that manages a large supply chain through a network of 4 Regional Distribution Centers and 8 warehouses. The company also fully owns and operates an LNG re-gasification terminal at Hazira. With a focus on digitization and future ready sustainable solutions, the company is nurturing a vibrant ecosystem in India to accelerate energy innovations with Shell E4 for start-ups, Shell Eco-marathon and investments in new energy companies like Husk Power, d.light, Orb Energy and Cleantech Solar. Shell also remains committed to making positive contributions to the communities in which it operates through programmes like NXplorers, Access to Energy and Road Safety across India. Follow @shell_India@makethefuture@shell_ecomar to know how it is redefining the energy space.
Where you fit in
The CR Advisor Climate will report to CR Manager Climate & Carbon for Shell in India. This is a key role working closely with and in support of the Corporate Relations LT in India as well as working closely with other internal and external stakeholders. The CR Advisor Climate is expected to deliver Shell India's policy and advocacy agenda regarding its climate ambitions in line with the Group's climate agenda.
What's the role
This CR Advisor Climate role is a key part of our Corporate Relations team, offering deep expertise and delivering high quality stakeholder engagement; resulting in delivery of the relevant policy and advocacy agenda pertaining to Shell's climate ambitions.
Some of the key accountabilities and responsibilities of this role are:
Climate advocacy: Influencing Government position on Climate change and climate action, engaging with external stakeholders with regard to India's climate ambitions and broader decarbonization objectives for Shell in close co-ordination with cross section of internal functions and group strategy;
Develop and implement Government stakeholder mapping and chart out an engagement strategy with regard to NDC refresh process;
Contribute to secure Government's support for key elements for a sectoral approach, carbon trading mechanisms and pricing framework, Paris agreement Article 6 implementation;
Ensure engagements with senior Indian Government stakeholders at successive COPs;
Develop the locally customized advocacy and thought leadership positions on all carbon related aspects;
Develop NTRs/ provide up-to-date content for external and internal engagement and communications;
Contribute to articulate key policy drivers and enablers in the above areas and play a visible role in building new and available channels of support (such as cross-industry coalitions);
Develop and maintain strong up-to-date content and materials for external and internal use;
Ensure actions in accordance with Country Reputation Plan and agreed Dashboard.
Key Stakeholders:
PM's Office (PMO), MEA, Ministries of Environment & Forest and Climate Change; AIPA, statutory bodies/regulators under the ministry, Climate scientists, NITI Aayog etc;
Relevant associations with government and non government bodies including embassies and consulates
What we need from you:
Business/Commercial post-graduate degree with 10+ years of experience in the energy/allied sector;
Full grasp of evolving global / country energy sector and the multilateral, Indian government drivers as well as climate positions of India and other countries viz, U.S., Europe, BRICS etc.;
Demonstrated ability to manage and lead large scale coalition activities/programs involving multi-stakeholders;
Experience of having worked with wide range of internal and external stakeholders including the govt entities, think tanks, industry associations, embassies.
A learner mindset: being a role model in your levels of curiosity and reflection and encouraging people to learn from their mistakes and successes;
Strong communication (written and verbal) skills, fluent in English;
Enable your best possible performance by collaborating and working across teams within and beyond CR to achieve maximum commercial value for Shell as a whole;
Support well-being and maintain highest standards of safety and care;