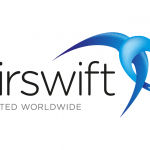 Airswift
Job description
POSITION SUMMARY:
The role is responsible for the proper setup, maintenance, and reporting of project cost information to track performance against approved budgets, future commitments, and actual costs. The position will require you to identify deviations or issues as they occur, forecast future spending, and report results to the key stakeholders in Project Engineering and Management.
You will have a key role in the implementation of the standard project execution process that is aligned with the corporate Project Delivery Model (PDM) process as well as the Operational Integrity Management System (OIMS).
Work Schedule – Mon – Fri, 50 hours per week
Non-local candidates will be provided with a stipend.
CORE RESPONSIBILITIES:
• Assist with budget preparation and cost reporting, tracking, accruals, and reconciliation of expenditures. Identify and quantify emerging changes and report on cost deviations. Monitor risks and control measures and manage contingencies.
• Review, assess, and analyze contractor cost performance during engineering, procurement, and construction through to commissioning phase of the project.
• Critically analyze existing cost control procedures, practices, and standards and provide suggestions for improvement.
• Perform document management, scheduling, and administrative duties as required.
MUST HAVE QUALIFICATIONS:
• Bachelor's degree in Business/Finance/Engineering or related area
• Minimum 5 years of cost control experience in a related industry
• Knowledge of all phases associated with project execution, standard engineering deliverables, procurement, and construction deliverables
• Exceptional attention to detail, organizational, analytical, and time management skills
• A minimum of 5 years experience working within an Engineering and/or Operations support environment within an industrial setting.
• Knowledge of SAP and/or other similar cost management software used in the oil and gas industry
• Proficient with MS Office Suite
• Strong verbal and written communications skills, along with the understanding and ability to work with confidential information
NICE TO HAVE QUALIFICATIONS:
• Certified Cost Engineer (CCE)/Certified Cost Controller (CCC) from AACEI – Association for Advancement of Cost Engineering International
• Project Management Professional (PMP) from PMI – Project Management Institute
• Experience with preparing and communicating project and work schedules in Microsoft Excel, MS Project, or other comparable software.
• Experience, exposure, or training in electronic document management systems such as Livelink, SharePoint, etc.