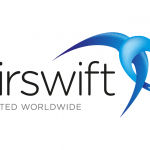 Airswift
Job description
Airswift has been tasked by one of our key clients to seek a Cost Controller to join them in Schiedam, Netherlands for a 12-month contract.
Main accountabilities and responsibilities:
Administer & Monitor all Project Administration/Cost Reporting/Financial aspects of SBM Capex, Lumpsum & reliable projects.

Create a cost-conscious atmosphere so that all persons working on a project are aware of how their activities impact the project cost including all applicable Contractual issues,

Analyse contract after handover and prepare financial Project Summary for projects above US$ 500k.

Ensure that project taxation is properly handled in conjunction with Tax Counsel

Prepare the Project Forecast monthly and consolidate results in the Cost Control Monthly Report, including the Project Financial Reports destined for the Senior Management

A thorough monthly tracking of the Percentage of Completion (PoC) including booking of Accruals (check consistency with the physical progress)

Verify purchase requisitions (budgets, amounts and codes) before approval by Project Manager.

Prepare audit files for the semester review.
Requirements:
Problem-solving skills, attention to detail and a methodical approach to work

Ability to analyze information and be comfortable with data,

Solid IT skills, with good knowledge of MS Excel and the ability to learn specialist software,

Excellent team working attitude, relationship-building and interpersonal skills,

Ability to plan and prioritize work to meet objectives and deadlines.

Minimum of 5 years' experience costs control in an international environment.