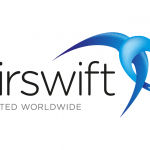 Airswift
Job description
Airswift is currently looking for Cost Controller to work with an EPC Company.
Start date: ASAP
Duration: 12 months renewable contract
Location: 78 St Quentin en Yvelines
OBJET:
Suivi de la facturation client et du cash in du contrat, suivi des heures du personnel PMT.
COMPETENCES EXIGEES:
Exige un bon niveau excel et connaissance de sap souhaitée.
Anglais lu, écrit, parlé
PLANNING :
Début des prestations : ASAP
Durée des prestations : 12 mois
SITUATION GEOGRAPHIQUE :
Afin d'accéder aux données d'entrée et pour faciliter les échanges avec les personnes ayant une connaissance approfondie du projet, la prestation sera réalisée au sein de l'équipe intégrée dans les bureaux de