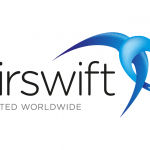 Airswift
Job description
One of our clients in the oil and gas industry is seeking a Cost Controller to work within their facilities in St John's, NL, on a multi-year contract.
Responsibilities:
Ensure that the Budget is properly utilized for Work; Drive the Budget Change (i.e. Change Management) procedure to attain approval/funding for Work not included in the Control Budget.

Maintain cost stewardship files and registers to manage/track/report Control Budget utilization/transfers by WBS Cost Code (e.g. Allowance accounts).

Report on variances to the Control Budget. Execute contractor commitments with the prescribed Control Budget.

Identify Trends impacting the Budget by analyzing cost information (reports and KPIs) and interfacing with the Project Management Team and contractors.

Develop Forecast at Completion based on approved budget changes and Trends.

Flag early signs of cost risk (e.g. Watchlists). Log Trends and Watchlists in the appropriate register; support team discussions for edits/additions.

Develop cost profiles in alignment with the Schedule. Provide periodic Time-Phased Budgets to Finance; report on variances to this Cost Baseline.

Interface and establish a relationship with contractor cost control team; work with contractor cost controller(s) to establish accurate and efficient project reporting and KPI's.

Review and analyze contractor cost reports to assess performance and forecast impacts; ensure contract cost reporting requirements are met. Evaluate proposed change orders; analyze/challenge legitimacy and accuracy of proposed cost impacts. Raise Purchase Requisitions and manage POs.

Assess incurred costs for various contract types considering money expended, the value of work done, earned value, rules of credit, progress between milestones, etc. Develop accruals for issuance to Finance.

Steward Budget and Forecast in Base Currency; Convert to CAD Equivalent at Project FX Rates. Monitor FX impacts to support required Budget Changes (re. FX Allowance).

Publish monthly Cost Reports based on prescribed templates (re. Approved Changes, Current Budget, Committed / Incurred / Expended costs, Trends, Forecast at Completion, Cost Curve – Profile vs. Baseline, Variance Analysis, KPIs, etc.).

Drive the Cost Control function utilizing the defined WWRP Cost Control Procedure, Work Instructions, and systems (i.e. SAP, CMS, MS Excel).

Support the Change Management Procedure in consultation with the Change Management Coordinator.

Support estimating exercises in consultation with the Estimating Team (e.g. rebaseline estimates; Small Estimate Form (SEF) Procedure).
Support Program Cost Control. Coordinate with the Cost Control Manager in supporting internal/external requirements/requests from various stakeholders (e.g. senior leadership, partners, Finance, SCM, etc.).  

Deliverable examples include the Program Cost Report, Annual Budget / Long Range Plan updates, AFE Supplements, SCM Contract Reports, materials for ad-hoc presentations/reviews with senior leadership and partners, etc.

Attend meetings with the Project Management Team, contractors, senior leadership, and partners to support discussions related to the responsibilities above; Drive presentations as needed.

Invoice attest

Presentation of material as required.

Review of engineering/construction/fabrication schedules.
Qualifications:
Degree/Diploma from a recognized post-secondary institution (Engineering; Business; P. Tech.).

1 to 5 years of relevant Cost Control experience in a project environment.

Analytical, critical, and logical.

Ability to multitask.
Schedule: Mon-Friday (5/40)