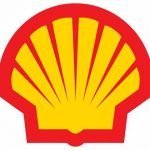 Shell
What's the role?
The cost engineering position falls within the MTAC Services structure and is designed to drive consistency in cost practices across Maintenance, TA, and Projects. The primary function of the role is to provide credible cost management, tracking and forecasting for a portfolio of capital projects and/or turnaround. Generate RFQs, accruals, forecast updates, change management, value of work done, cashflows, and latest estimates.
Accountabilities:
Responsible for capital project/turnaround/maintenance cost management, including cost engineering and change management for the site project portfolio.
Responsible for alignment of cost estimates and forecasts with project execution and contracting strategies.
Responsible for monthly cost reports including budgets, project change management, commitments, value of work done, accruals, cashflow forecasts and latest estimates.
Responsible for alignment of cost management process with, and in support of, project C&P processes (e.g., bid analysis, auditing of vendor invoicing, etc.).
Responsible for application of systems and tools utilized for project cost management (e.g. GSAP, Access Master Database, Track, Forecaster, Primavera, etc.)
Responsible for collection and reporting of site Project/TA KPI's.
Responsible for applying standardized, robust work processes for effective cost engineering to effectively control individual projects and overall portfolio performance.
Responsible for ensuring consistency of control activities with GSAP as well as other company based financial and accounting systems.
Responsible for integration of projects into turnarounds, with respect to cost management.
Responsible for maintaining adequate project cost controls necessary to manage the site's project engineering business plan, which includes Assess OPEX, Capex, Revex and Site Demo Opex.
Develop Contingency Drawdown plans
Develop TA event estimates in a manner consistent with event milestones. Participate in annual business planning efforts to establish 10-year TA plan.
Support Continuous Improvement initiatives
Dimensions:
Projects and TA Portfolio varies in size annually
Interface across MTAC organization, with C&P, and various contractors to ensure accurate and optimized budgets
Skills & Requirements
What we need from you –
Must have legal authorization to work in the US on a full-time basis for anyone other than current employer.
Bachelor's Degree or higher preferred.
At least five (5) years of hands-on industry experience as a Cost Engineer supporting a portfolio of projects, turnarounds and/or maintenance in an oil refining /petrochemical manufacturing environment
Demonstrated ability to apply strong project controls skills over a large portfolio within an oil refining / petrochemical manufacturing environment is required.
Thorough knowledge of all facets of cost controls (e.g., budgeting, forecasting, planning/scheduling, progress monitoring, earned value principles, analysis, reporting, etc.) is required
Skilled in SAP or equivalent financial accounting system as related to projects, turnarounds or maintenance is required.
Knowledge of Primavera planning/scheduling tools.
Knowledge of databases and visual basic for applications fundamentals.
Strong Goal Zero HSE leadership mindset is required.
Excellent communication skills and "enterprise first" behaviors are required.
Ability to work as a Team to achieve consistent results across project portfolio.
Proficient using MS Office suite of software (e.g.
Outlook, Excel, Word, PowerPoint)
Basic knowledge of MS Access and Power BI preferred
Company description 
Shell is a global group of energy and petrochemical companies with about 84,000 employees across more than 70 countries. We aim to meet the world's growing need for more and cleaner energy solutions in ways that are economically, environmentally and socially responsible.  We have expertise in exploration, production, refining and marketing of oil and natural gas, and the manufacturing and marketing of chemicals.
As a global energy company operating in a challenging world, we set high standards of performance and ethical behaviors. We are judged by how we act and how we live up to our core values of honesty, integrity and respect for people. Our Business Principles are based on these. They promote trust, openness, teamwork and professionalism, as well as pride in what we do and how we conduct business.
Building on our core values, we aspire to sustain a diverse and inclusive culture where everyone feels respected and valued, from our employees to our customers and partners. A diverse workforce and an inclusive work environment are vital to our success, leading to greater innovation and better energy solutions.
An innovative place to work
There's never been a more exciting time to work at Shell. Everyone here is helping solve one of the biggest challenges facing the world today: bringing the benefits of energy to everyone on the planet, whilst managing the risks of climate change.
Join us and you'll add your talent and imagination to a business with the power to shape the future – whether by investing in renewables, exploring new ways to store energy or developing technology that helps the world to use energy more efficiently.
A rewarding place to work
Combine our creative, collaborative environment and global operations with an impressive range of benefits and joining Shell becomes an inspired career choice.
We're huge advocates for career development. We'll encourage you to try new roles and experience new settings. By pushing people to reach their potential, we frequently help them find skills they never knew they had, or make career moves they never thought possible.
Shell Oil Company, a subsidiary of Royal Dutch Shell plc, has reached an agreement for the sale of its interest in Deer Park Refining Limited Partnership, a 50-50 joint venture between Shell Oil Company and P.M.I. Norteamerica, S.A. De C.V. (a subsidiary of Petroleos Mexicanos, or Pemex). The transaction will transfer Shell's interest in the partnership, and therefore full ownership of the refinery, to Pemex, subject
to regulatory approvals. Employees assigned to the Refinery assets in scope for divestment will be offered employment by Pemex with effect upon closing in accordance with the transaction. The transaction is expected to close in Q4 2021.