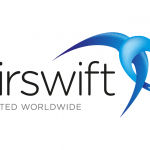 Airswift
Job description
Airswift has been tasked by one of its key clients to find an experienced Cost Engineer to join their team on a 1-year contract assignment, working in Houston, TX. 
The Cost Engineer will be the manager of project total cost and includes cost control, estimating, forecasting and budgeting. This individual will apply scientific principles and techniques to budget and plan for investment projects and monitor costs throughout the project lifecycle. The cost engineer will work to get the best balance between cost to the client, quality and timely completion of the project.
This position will be responsible for providing "Total Cost Control" guidance, governance and support functions on assigned projects for Authorization for Expenditure components (engineering, procurement, construction, project management, support groups, contingency, escalation, etc.). 
This position will report directly to Supervisor, Project Controls, Core Gas Projects.  The primary responsibility for this position will be to support the Cost Control.  The position may also have a supporting role in Schedule Control and other Project Controls Specialist functions.
Qualifications
Bachelor's Degree from an accredited university, preferably in Business Administration, Engineering or Construction Management.
Completion of a Certified Cost Engineer (AACE's CCC/ CCE) or Project Management Professional credential (PMP) is preferred.
Proficient in SAP, EcoSys, Excel, PowerPoint and Word with proven technical writing abilities.
Minimum 10 years of experience in performing cost and schedule management and other project controls functions over engineering, procurement, construction components on large capital projects, preferably in the Oil and Gas, Petrochemical, Industrial and/or Power industries.
Experience in developing, enhancing and implementing cost and schedule standards.
Experience in using and enhancing cost controls tools and associated systems.
Duties / Technical Expertise – Cost Control
Provide support to the Project Manager, project team and project cost controls staff on how cost should be planned, tracked, measured, forecasted and reported during project execution and/or development. Monthly review of cost/cash flow forecasts with the Project Manager and extended project team to generate regular reporting requirements.
Provide timely, accurate and relevant guidance, governance and support to projects on approved cost controls standards to manage Authorization for Expenditure (AFE) components including External Engineering services, Procurement of Material/Equipment, Construction services, internal cost, Allowance for Funds Used During Construction, Contingency, Escalation, etc.
Maintain cost and schedule planning, tracking and reporting tools.  Provide timely support to the Project Controls Supervisor for monthly review meetings with Senior Management.
Possess a solid understanding and application of Earned Value Management (EVM) principles and methodology in order to identify, analyze and report cost risks in a timely fashion.
Manage continuous and collaborative communication with Project Managers and project cost controls teams to address project cost related needs.
Monitor project reporting and identify deviations from standard reports. Assist project cost controls teams with timely and accurate data gathering and delivery issues.
Participate and resolve any issues in execution of joint Cost, Schedule and Risk Health Checks to verify effective planning and implementation of cost processes.