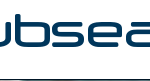 Subsea 7
Vacancy information

Country Finance Lead

Lagos- Nigeria

 

At Subsea 7, we take pride in being recognized globally as a leader across the Energy Industry. For 5 decades our people have delivered over 1,000 projects in all water depths across our energy hubs and we continue to do so, adapting and evolving in an ever-changing world.

Our success and sustainability are only made possible by continuing to develop our assets and technology through innovation and collaboration, and importantly through the development and diversity of our people who every day 'Make Incredible things Happen' At Subsea 7.

 

Subsea 7 is looking for an experienced Finance Lead responsible for planning, coordinating and delivering all finance activities in Nigeria. To oversee accounting operations, produces accurate and meaningful reports on financial performance, position and prospects, and improves current practices to maximise efficiency and country financial performance.

The scope of this role encompasses all Nigerian entities in Subsea7 Group, including joint ventures.

The role reports to the local Nigeria Managing Director (with strong functional reporting to Africa & Caspian Finance Manager).

 

 Key Responsibilities & Activities

Oversees the statutory and tax filings in accordance with IFRS and local GAAP
Maintains full compliance with Anti Bribery laws
Provides overview to the monthly financial reports and insightful analysis on performance and position
Provides financial input and guidance to Nigeria tenders
Works with the Group Tax to minimise exposure and ensure local compliance requirements are met
Ensure optimum cash generation and consumption and working capital in coordination with Group Treasury
Responsible for financial controls and compliance for countries in scope
Contributes to the risk management and internal controls continuous improvement
Provides supervision to Joint Ventures
Enforces all relevant policies and procedures to ensure the sound financial management and control in the scope

Professional Qualifications & Experience

Qualified Accountant (including education on Nigerian taxes and IFRS accounting standards)
Relevant previous experience in the onshore or offshore construction or energy business

Personal Skills

Analytical skills
Communication (fluency in English + one Nigerian language)
Team management
Collaborative mindset
SAP, excel and Microsoft Office
Hands-on personality, problem-solving and business-oriented

 

OUR OFFER 

We are an Equal Opportunity Employer. We are committed in creating a diverse workforce and look to offer an exciting and excellent international career opportunities as you develop your skills and aspirations.

Along with a range of employment benefits, career development opportunities (mentoring and development programmes) and a flexible working environment, our employees can also further enhance their work-life balance through our Remote Working Policy and wellbeing through a Medical Private Plan and a Wellbeing support initiatives.

 

Join Us

All applicants that meet the job criteria will be contacted in the two weeks following the application submission date by our AMEC recruitment team. Remaining applications will be integrated in our database and considered in future job opportunities.