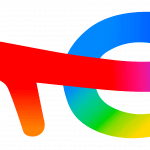 Total Energies
Donkere modusLichte modus
<!– ngIf: bFromTalentSuite && bLoggedIn && bresponsiveCandidateZone && tgSettings.BellIcon.toLowerCase()=='true' && !(isNonProfileAllowed || AnonymousLoginType=='ByPassGQLogin') && (standAloneGQ

<!– ngIf: ShowJobAlert && bLoggedIn && (Applied || (ApplyDifference
Jobomschrijving
Een belangrijke administratieve functie voor eerstelijns professionele ondersteuning aan onze klanten en een snelle commerciële verwerking van verzoeken en klachten.
De afdeling Customer Care B2B staat in voor het opvolgen van de dossiers van onze professionele klanten. De Customer Care B2B Medewerker (m/v) is verantwoordelijk voor het bijstaan van onze klanten en het opvolgen van hun dossiers.Wat houden jouw taken concreet in:
Een professionele eerste lijn support verzorgen voor onze klanten en een snelle commerciële behandeling van de verschillende verzoeken en klachten. Deze verzoeken kunnen heel uitlopend zijn:

Facturatie
Opvolging van betalingen
Leveringspunten openen en sluiten
Opvolging dagelijkse levering
…

Samenwerken met de sales ploegen en hen ondersteuning geven.
Intern coördineren met de verschillende afdelingen om de verzoeken op te volgen en goede communicatie naar de klant toe verzorgen.
Verschillende rapporteringen opstellen op vraag van de klanten.
Je bent verantwoordelijk voor de voortdurende verbetering van de klantentevredenheid.
Profiel kandidaat
We zijn op zoek naar een nieuwe collega met of zonder ervaring die zo goed mogelijk overeenkomt met de volgende beschrijving:
Je hebt op zijn minst een Bachelor diploma;
Je bent analytisch ingesteld;
Je spreekt perfect Nederlands en hebt een goede kennis van het Frans;
Je werkt vlot met Office;
Je bent stressbestendig en past je gemakkelijk aan aan een constant evoluerende omgeving;
Je hebt empathie, sterke communicatievaardigheden en je bent assertief en klantgericht.
Automatische vacature-ID
58632BR
Beroep
Administratief beheer, Assistentie-Secretariaat
Functietype
Bepaalde tijd
Vereiste ervaring
Minder dan 3 jaar
Branch
Gas Renewables And Power
Over ons/bedrijfsprofiel
TotalEnergies is een wereldwijd multi-energiebedrijf dat energie produceert en levert: olie en biobrandstoffen, aardgas en groen gas, hernieuwbare energiebronnen en elektriciteit. De 105.000 medewerkers zetten zich in voor energie die steeds betaalbaarder, schoner, betrouwbaarder en voor zoveel mogelijk mensen toegankelijk is. TotalEnergies is aanwezig in meer dan 130 landen en plaatst duurzame ontwikkeling in al zijn dimensies centraal in zijn projecten en activiteiten om bij te dragen tot het welzijn van de bevolking.