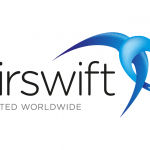 Airswift
Job description
Airswift is seeking a Customer Service Representative to work on a 1-year contract in Houston, TX, with a major energy company.
Specific Accountabilities:
 
·         Assists customers as they utilize contracted services from each of the pipeline, storage, and offshore facilities.
·         Analyzes, prioritizes and addresses transportation and related customer problems/ issues with other members of Volume Management as well as Marketing, Capacity Services, Scheduling and other interfacing departments, as appropriate.
·         Has ultimate responsibility to ensure that customer receives timely resolution of all discrepancies involving pipeline services.
·         Works with customers on developing and implementing both transportation and storage utilization strategies.
·         Serves in a learning and supporting capacity for most assigned job duties, such as training, administration, communication, reporting, problem resolution, and project management.
·         Informs management of all current and potential customer concerns, issues, and possible opportunities. Presents to management the associated potential risks and benefits.
Required:
• Bachelors or Associates degree in relevant field or equivalent experience
• No minimum experience
• A team player with a strong work ethic and a positive attitude
• Proficiency working with office computer applications such as Microsoft Office Products.
Preferred:
• Experience with Gas Control, Scheduling, Capacity Services, Regulatory, Marketing or other areas with applicable experience.
• Basic understanding of pipeline and storage commercial operations and value drivers.
Working Conditions:
• The position requires working a shift schedule consisting of 7 12-hour day shifts followed by 7 days off. The candidate must be flexible and willing to accommodate unanticipated changes in the work schedule.
• While performing the duties of this job, the employee is frequently required to sit; use hands to finger, handle, or feel; reach with hands and arms; and talk or hear.
• The employee is occasionally required to stand and walk.
• The employee may occasionally lift and/or move up to 10 pounds.
• Specific vision abilities required by this job include close vision.