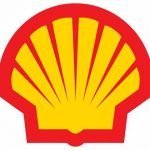 Shell
Job Purpose
Customer Success Specialist (CSS) is empowered to manage customer experience, relationship and satisfaction across the end-to-end journey of our customers. This job sits across the Deal Management and Order to Cash journeys forming a critical part of the Customer Fulfilment Cycle. It delivers end-to-end customer support, from contract and account set-up, through to order and payment. CSS provides Consistent, Adaptive, Reliable and Easy experiences to our customers.
Principal Accountabilities
Key business serviced is Marine. These activities cover all customer levels including Key Accounts and Platinum Customers. The broad accountability of this role is to take ownership, drive accountability, and demonstrate and communicate improvements for our customer journey. This means being a single focal point for our customer, as well as caring for our customers.
The CSS is accountable for a certain customer portfolio and to drive accountability/ownership. This is a key enabler to drive best-in-class CX and to ensure maximum customer-centricity.
Deal Management
Support and work with account manager in bid and tender, preparation, contract creation and price management and setup;
Order Management
Manage Marine orders for Lubricants, Chemicals and Technical Equipment and Services;
Act as customer's main focal point for any order and delivery related concerns and ensure that the best customer experience is consistently maintained;
Closely work with supply chain and other business partners to ensure that deliveries are carried out on time and in full;
Credit Management
Manage the customer experience by performing the identified tasks (credit status enquiry, blocked order management (within prescribe time frames) in collaboration with FO Credit organization and credit assessment team
Disputes Management
Own the end to end Disputes process for Quantity, Pricing, Tax and Master data (Partner) disputes. This includes logging of disputes, undertaking initial investigation and root cause analysis, liaising with the key interfaces to resolve disputes. Close the loop with Customer on case outcome and confirm close of case;
Feedback and Issues
Manage customer complaints, feedback ang compliments. Liaise with resolution owners and other service partners as required; Close the loop with customers
Touchless Support and Setup
Act as first level support for system interface error (Accuport, SMH)
General Enquiries
Respond to customer's general enquiries and liaise with the MASP;
Job Knowledge, Skills and Experience
Language
Customer Language Proficiency
English Language Proficiency
Other Skills and experience
Bachelor's degree preferred (Business related major) or equivalent experience
Previous experience in Marine/Shipping industry preferred but not required
Previous experience in Customer service or operations preferred
Experience in Microsoft Office; GSAP/ H3 experience preferred
Possess a strong Customer service ethic and ability to understand, meet and champion the Customer's needs, while staying within the policies and procedures of Shell
Understand Shell's Play Book and customer value proposition
Able to demonstrate a continuous improvement mind-set
Demonstrated communication and relationship building skills