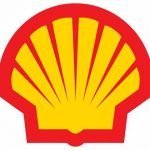 Shell
Job Purpose:
This job sits within the Order to Delivery Journey forming a critical part of the Customer Fulfilment Cycle. The Customer Operations Specialist Order to Cash provides high quality frontline support to existing Shell Customers from Order through to payment. Customer Operations Specialist Order to Cash drives proactive communications, value-adding interactions and effective issue resolution, providing best-in-market Customer experience
Principal Accountabilities:
This role may focus on some or all of the accountabilities below, depending on operational requirements. Businesses serviced include but are not limited to: Global Commercial, Commercial Fleet and Retail. These activities cover all Customer levels including Key Accounts and Platinum Customers.
1. Order Management:
▪ Place, amend and orders, liaising with other service partners in LSC, OTD & Credit as required. Apply the appropriate freight charges and surcharges as required
▪ Provide change information of planned shipments to schedulers and scheduling admin team, particularly to VMI Customers
▪ Manage Delivery Status – take ownership of delivery status enquiries and trouble-shooting; proactively tracking and Business Partners as required
▪ Delivery Schedule Support Service – proactively call out to Customer, to manage Delivery issues
▪ VMI Tank Dip, Run-Out and Enquiries: Handle and resolve all queries from B2B fuels VMI Customers
▪ Schedule standard and non-standard orders (packed product)
▪ Process Returned Product
▪ Commercial Fleet: Block Cards within required SLA
2. Credit Management
▪ Manage the customer experience by performing identified tasks (i.e. credit status inquiries, blocked order management) within prescribed timeframes, in close collaboration with the FO Credit organization
3. Dispute Management:
▪ Own the end to end Disputes process for Quantity, Pricing, Tax and Master Data Disputes. This includes logging of dispute, undertaking initial investigation and root cause analysis, liaising with key interfaces to resolve disputes. Close the loop with Customer on case outcome and confirm closure of case
4. Feedback and Issues:
▪ Manage Customer complaints feedback and compliments. Liaise with resolution owners, and other Service Partners as required. Close the loop with customers
5. Lubricant Service Administration:
▪ Provide basic Customer advice about the scope of the Lubes Analyst Play Book, escalate any consultative advice to Technical Helpdesk. Coach Customers on how to use the Shell Lubes Analyst systems when recording new machines and oil samples
6. Manage elements of the DFOA process:
▪ Manage and monitor Customer & Distributor complaints mailbox through to resolution.
▪ Ensure DFOA related ordering issues are visible and managed in accordance to service level agreement
7. Touchless Support and Setup:
▪ Support and proactively encourage touchless uptake and utilisation
▪ Act as first level support for system interface errors
▪ Act as a touchless setup lead in system-to-system setup with existing Customers (BCI, EID, OCR, EDI). Work with Customer IT teams to resolve issues and manage internal processes.
8. Fraud Support ▪ Monitor account and payment transaction activity to identify incidents of Fraud. ▪ Support Fraud Managers with fraud case information requirements
9. General Inquiries :
▪ Handle New Business – Receive request for information or quotation from potential new Customers and connect them to the appropriate contact within Shell
Business Specific Accountabilities:
Within the Customer Operations Specialist Order to Cash job the specific activities below are only relevant for the following businesses:
International Marine:
▪ Liaise with delivering company schedulers to ensure fulfilment of scheduling requirements for International Marine orders. Provide product stock availability information to International Marine Customers through timely sending of Industry Order Confirmation (IOC)
▪ Manages requests for quotations from existing customers
▪ Identify alternative solutions for rejected order lines and place respective new orders. Maintain accurate root cause for order lines rejections.
▪ Execute and log trade controls for each order placed
▪ Manages communication with delivering companies through the use of marketHub conco/delco chat. Act as focal point with identified Delco's to address process gaps and maintain accurate Delco Guide
information. Maintain Customer guides with critical knowledge and information to manage orders & deliveries. Ensure POD collection process is effective.
▪ Support distributors in MarketHub (eHaulier) trouble shooting questions. Support Delivering companies in usage of MarketHub conco/delco chat.
Aviation
▪ Manage emergency re-fuelling service & fuel requests of Into Plane Aviation Customers
Retail:
▪ Receive and process requests and queries from Retailers on behalf of Cards Customers and manage card transactions assistance request for manual authorisation of a card transaction.
▪ Handle site promotion queries and Cards Manual Authorisations
Specialities (Selected Markets):
▪ Liaise with local delivery company to ensure fulfilment of scheduling requirement for bitumen orders. Coordinate with company owned and 3rd party owned plants to ensure stock availability information prior to order confirmation.
Job Knowledge, Skills & Experience:
Language:
▪ Customer Language Proficiency (at least 1 if multiple language business) – C1
▪ English Language Proficiency – B2
Other Skills & Experience:
JG 8
▪ Bachelor degree preferred (Business related major) or equivalent experience.
▪ Previous experience in Customer service.
▪ Experience in Microsoft Office.
▪ Possess a strong Customer service ethic and ability to understand, meet and champion the Customer's needs, while staying within the policies and procedures
▪ Able to demonstrate a continuous improvement mind-set
▪ Demonstrated communication and relationship building skills
▪ Demonstrate a willingness to be coached, showing an openness to feedback and performance improvement opportunities