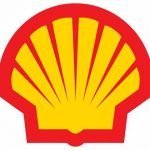 Shell
Customer Operations is in its journey to provide the best in market customer experience for our Customers and Business Partners in Shell. We create the great place for commercially minded individuals who thrive working with customers and who want to growth their experience in agile, digital and e-commerce initiatives.
We have a collaborative, flexible, dynamic and very supportive working culture; where every single one of us is determined to make a difference, to go the extra mile because it's our job, every day, to make our customers' experiences with Shell.
We believe in creating an inclusive culture and work environment where you can thrive, innovate and develop; but most of all, be yourself.
Where You Fit In?
Customer Success Specialist (CSS) is empowered to manage customer experience, relationship and satisfaction across the end-to-end journey of our customers. This job sits across the Deal Management and Order to Cash forming a critical part of the Customer Fulfilment Cycle. It delivers end-to-end customer support, from contract and account set-up, through to order and payment. CSS provides Consistent, Adaptive, Reliable and Easy experiences to our customers.
What is the Role?
As a Customer Success Specialist, you will be accountable for a certain customer portfolio to take ownership, drive accountability, and demonstrate and communicate improvements for our customer journey. This is a key enabler to drive best-in-class customer service and to ensure maximum customer-centricity.
As an Customer Success Specialist, you will:
• Deal Management (accountable for Bid and Tender, Contract Management, Pricing, Master Data, Data Integrity Management, enforcing company's policy and contracts, Ensuring compliance)
• Order to Cash (responsible for Order Management, Touchless Support and Set-up, Dispute Management, Credit Management, ensuring invoices are correct and paid on time, Building strong relationships and creating partners (customers) for life, understand customer's issues and to drive resolution and improvements)
• Sales Support (Manage existing customer portfolio of business, Manage customer relationship virtually, Analyst reports and identify, manage areas of underperformance, manage key sales process steps as agreed with respective business, Data-driven sales recommendation)
Requirements:
Critical to the success of this role is to demonstrate strong Customer Language Proficiency and experience in managing Customer Relationship and Customer Success.
Additionally, you will have:
• Working proficiency in English English min. C1​
• Knowledge of German is nice to have
• Strong Communication and Influencing skills
• Previous experience in data Analytics & Insights and Digital environment
• Demonstrated ability and commitment to build Customer Success
• Knowledge of Customer Centric Design
• A good understanding of Commercial & Economic Acumen and Value Chain methodology
• The ability to lead and drive Continuous Values
• Attention to details when dealing with Data Management and high focus on Compliance
• Proven experience in Contract Management