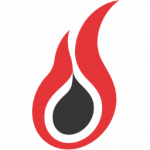 EOG Resources
<!–

–>

Data Engineer I is responsible for implementing business applications services and integrations projects. These projects will involve developing, maintaining and troubleshooting Rest APIs, SQL and Pl/Sql code bases in development, 

 
Job Description
Job Requirements
<!–

–>
Degree in computer science, engineering or other equivalent technical degree.

Should be proficient in Python. Should know SQL or other data query languages.

Ability to understand and deploy existing CI/CD architectures like Jenkins.

Knowledge of noSQL databases like Elasticsearch, MongoDB a plus.

Containerization (Docker, Kubernetes) and messaging (RabbitMQ) knowledge preferred.
EOG Resources is an Equal Opportunity/Affirmative Action Employer including Veterans and Disabled.