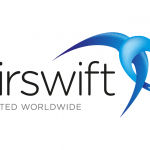 Airswift
Job description
Airswift has been tasked by a large Oil & Gas Client to find a Data Entry Operator to work on a long-term contract in Superior, Wisconsin.
Responsibilities:
Support construction and engineering teams with data entry from various digital sources and maintains a computer database. (Excel macro programming experiences preferred but not required)
Uses word processing, spreadsheet, database or other software. (MS Excel and Power Query, SharePoint, Nintex, Enbridge databases, SQL, Oracle, IBM Maximo)
Enters data from reports and other correspondences. (daily field reporting, scheduling, email, etc.)
Performs basic management of electronic files (i.e., print, copy, transfer and delete).
Formats and produces documents. (Process mapping, MS Visio, etc.)
Verify data and correct errors.
Problem solving, accurate data management, and good communication are essential to this role.
The successful candidate will meet the following qualifications:
Strong interpersonal and communication skills.
Ability to learn tasks quickly and become efficient in a short period of time.
Excellent time management skills and the ability to prioritize.
Minimum 1-2 years of experience.