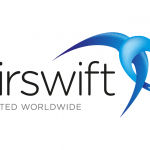 Airswift
Job description
Airswift has been tasked by one of our major oil & gas clients to seek for Database Assistant to work within their facilities located in China for an initial 1-year contract.
Job Responsibilities:
Prepare associated engineering list for tags population in database.

Allocate ITRs and associated document in database for different types of tags and sub systems

Upload & update punch list in database.

Review vendor datasheets and drawings to update database with details of equipment like Model number, serial number, EX rating etc.

Review new revision of P&ID, Cable blocks, Single line. to identify the updates and amend database.

Prepare tag list and ITR status based on markup provided to issue NOE.

Assistant completion handover preparation.
Required Skills:
This position is open to local candidates only

.

Site experience of at least 2 to 5 years (equivalent 1 full project).

Experienced in DATABASE SYSTEM or an equivalent completions database (i.e. ICAPS, PIMS, GoC, ProCoSys WinPCS),

Good knowledge of documentation management

Proficiency in Microsoft Office (Excel, Word, PowerPoint)

Good knowledge of scheduling tools

Must be familiar and have working knowledge of International related Codes, Standards, and Regulations

Having a good level of English proficiency.