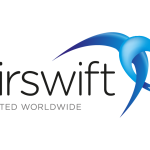 Our client, a major Oil & Gas company, is seeking a Desktop Support Technician to work a 14-day on/14 days off rotation job. Flights from Calgary and Edmonton!
Key Accountabilities
• Provides resolution to all desktop support requests.
• Configures, troubleshoots, isolates, repairs, and resolves all customer desktop issues including desktop/laptop hardware and software, mobile devices, printer, scanners, copiers, hardware peripherals and other desktop related equipment.
• Troubleshoots and repair desktop computers to ensure they interconnect seamlessly with multiple systems including network drives and all business productivity applications.
• Communicates directly with customers via phone, e-mail and remote diagnostics to identify, reproduce and resolve customer reported issues.
• Works independently to troubleshoot all support requests and follow escalation policies.
• Participates in testing, documentation and implementation of assigned projects.
• Responsible for tracking hardware inventory per division policies along with running and terminating infrastructure cabling between workstations and communication closets.
Requirements
• Intermediate level, typically 3-5 years of experience.
• Provides technical/functional and/or administrative support.
• General working knowledge of specific systems, terminology and procedures used within the department.
• Performs routine tasks.
• Able to solve problems and make basic decisions.