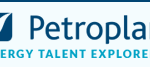 Petroplan
Petroplan is seeking to hire Development Geologist for one of its clients
Job Summary
A Development Geologist will conduct reservoir characterization on clastic and/or carbonate reservoirs and perform G&G data integration for geological 3D models. Also, provide well operation support through well planning, placement, monitoring and geo-steering with minimal supervision. Sound knowledge of Structural Geology, Petro-physics, Seismic interpretation and Reservoir engineering is expected with good understanding of depositional environment, sedimentation and Sequence stratigraphy is required
Job Requirements
Bachelor Degree in Geology. Advanced degree is preferred.
* A minimum of 15 of experience in development geology that covers practical experience in reservoir characterization, well planning, drilling operations, coring, gridding/mapping and logging.
* A good understanding of structural geology, sedimentology, geophysics and petrophysics.
* A wide knowledge of LWD and wireline logging technologies and applications.
* A minimum of two years' experience in geo-steering (with triple combo log) and real-time operations.
* Familiarity with LWD and/or wireline borehole image interpretation.
* Familiar with rig operations and vendor logging systems.
* Experienced with applications that are used for conducting reservoir development studies and drilling operations (mapping, correlation, well planning, etc…).
Good 3D modeling experience
* Ability to take critical decisions and solve problems.
* Ability to work in multidiscipline teams.
About Petroplan
Petroplan is the trusted, specialist global Talent Solutions partner of choice for employers and professionals in the Energy sector. Since 1976, Petroplan has been here to help people like you make the most of the opportunities available and find the best fit for you as an individual.
Over 10,000 placements in more than 55 countries for over 550 clients across 65 disciplines.
In an industry where skilled and experienced professionals are increasingly sought after resource, we appreciate the true value of what you have to offer. What's more, we understand that different things are important to different people in today's world of work – it's about making exactly the right connections for you as an individual.
Our reputation for contractor and candidate care, understanding what makes you tick, and finding you the best match is second-to-none. We understand the industry inside-out and seek to understand YOU and your motivations in the same way. We take the time to evaluate your individual strengths, understand the most important things to you, and establish exactly what you're looking for from your next role.