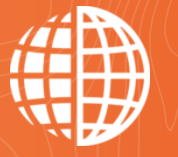 Job Description
Subsurface Global is currently recruiting for a Development Geologist (Staff) for a UK-based E&P company.
This will be a full-time staff position based in Aberdeen or London. 
Purpose:
The Geologist will work collaboratively within the Subsurface Team and will be responsible for providing geological solutions, interpretations and recommendations across the company's portfolio of operated and non-operated assets. 
Responsibilities:
The Geologist will be a key contributor to the execution of subsurface workplans across the company's assets. They will:
Collaborate and integrate with Subsurface Data Analysts, Geophysicists and Reservoir Engineers to develop comprehensive datasets and subsurface models across various software platforms
Work with Petrophysicists to develop innovative solutions to well log analysis
Develop stratigraphic concepts via well correlations using varied techniques
Creation of subsurface geological maps; including structural and stratigraphic seismic interpretation
Perform basin and petroleum system analysis and trap evaluation as required
Construction of static geological models; including structural framework and reservoir characterisation
Volumetric, risking and resource uncertainty assessment
QA/QC of technical work produced by operator in non-operated asset
Collaborate with the team to identify and evaluate near field leads, prospects and infill well locations and mature these through the opportunity hopper
Participate in peer assists and reviews with colleagues/partners
Provide input to well proposals, data acquisition justification and all aspect of the well delivery and execution process
Surveillance of ongoing well operations including geosteering as necessary
Support continuous improvement of the team
Monitor and assist with specialists and contractors to manage geological analysis projects
Key Knowledge & Experience: 
Extensive high-quality experience in subsurface interpretation, geological model building and problem solving using multiple data types
Proven industry track record of delivering high quality technical work in a timely fashion
Strong analytical and problem-solving skills
Supervise, coach and mentor junior staff
Personal commitment to organisational and technical excellence
Flexibility and desire to continue learning
Demonstrable experience in volume and risk estimation
Present and communicate proposals, results and recommendations clearly and articulately to both peers, partners and management
To apply, please click on the 'I'm Interested' button on this page.