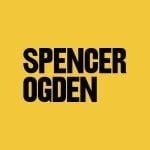 Spencer Ogden
.
About the job
Development Project Manager – Renewables
***Please note all roles are within Europe – for this role you MUST already be living in Italy or have recent experience working in the Italian market with the ability to accommodate your own relocation***
***Please note – for this role you MUST have at least 3+ Years of experience doing this type of role with experience in the Renewables space (for example; Wind/Solar).
The ideal candidate will oversee administration work from securing contracts and permitting to speaking with developers. You will work alongside the construction EPC project manager, senior management, and country director (Italy). This client is seeking someone hard-working, highly organised and able to make informed decisions with assistance from wider management. You will have the responsibility to deliver bespoke administration duties to the wider team, construction division and executive professionals within the business to the client for the full life cycle of the project. This individual will often supervise documentation and is responsible for overall project performance management. This includes management and accountability for construction planning, scheduling, cost reporting, and forecasting, earned value progress measurement, and risk & change management functions. Acts in the capacity of a "lead person". Has project team supervisory responsibilities.
You will be required to be managing the development and project controls between two projects;
Northern Italy.
Southern Italy.
Locations are revealed after a successful application for the role.
Responsibilities
Oversee the project administration for the full project life cycle
Assist with securing permits for new projects
Provide timely status reports to stakeholders
Provide additional updates regarding the contracts to third parties
Ability to develop/maintain a positive working relationship with clients, the public, subcontractors, and developers
Strong business acumen in project management and procedures
Qualifications
3+ years of experience
Significant exposure to sustainable projects, focused on wind and solar projects
Existing experience of working for an EPC or Developer in the Italian market
Extensive knowledge of Italian Renewables
Strong organisational and project management skills
Industry knowledge of Renewables, EPC Project Controls Management and development within Italian market.
Detail-oriented and strong communication skills
A high degree of self-awareness and modesty, as well as enthusiasm for taking on novel or uncomfortable situations
Intellectual flexibility, curiosity, and innovation; your default assumption is problem-solving
An entrepreneurial attitude that is adaptable, risk-taking, and aware
Understands and promotes the "team" concept.
Strong verbal, written, and organisational skills
About You
Must be comfortable with an autonomous role
Must be able to speak Italian and English.
Must be willing to be flexible for the needs of the project and travel around Italy.
For a full job description or If you are interested in learning more about this opportunity, please apply or reach out directly to Melika La'Rosa at Melika.LaRosa@spencer-ogden.com
Closing date 10/02/2023
Due to the high volume of applications we are unable to contact everyone, If you have not heard from us within 3 business days, please consider your application unsuccessful on this occasion.