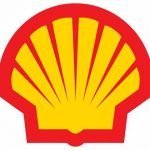 Shell
As a Digital Operations Analyst, you will be responsible for performing data and digital operations activities for Credit operations team. This will require creating very good working relationships with the local Credit Team, Sales, and other business partners. Be able to perform activities connected with data digitization and process optimization. 
More specifically, your role includes:
To embed in all areas of credit operations (cash application, cash allocation, debt recovery, trading operations, etc) to become the digital change agent for the greater Credit organization and support the digital transformation agenda.

To scope, develop and implement digital workflows that will ensure that the current processes are ESSA and optimized using current toolkit of technology (i.e. Alteryx, SQL,PowerBI).  

The analyst will report through the operations and process manager but have a dotted line accountability to the Data and Digitalization lead. 

To provide support to the digital agenda.

Develop fit for purpose, optimized workflows that will realize Finance Operations  savings across various different subprocesses and desks.

Share awareness and learning of digital technology, thought processes and acumen with the greater operations teams.
We are looking for candidates who have a bachelor's or master's degree, preferably in Economics or Finance, we'd hope to see as many following as possible on You CV
Degree holder in Accounting or any related Finance/Business course- 1year relevant work experience. 

Professional Experience – Experience preferred in credit (cash application, cash allocation, debt collection, collateral management etc). 

The role requires a strong team player with the ability to work under tight time pressure whilst still maintaining high standards of work.

The role as well requires a self-starter to driver the delivery of the solution as they will be embedded within the operational teams and dotted line to the Data and Digitalization lead.

Ability to quickly come up to speed with a strong understanding of the digital data foundations

Ability to quickly come up to speed with digital technologies such as Alteryx, SQL, Process Runner, etc.