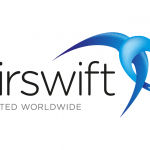 Airswift
Airswift has been tasked by one of our major clients to seek a Directional Driller to join them on a 6-month contract to work in the Oil Wells that are in Northern, AB, and Northern, BC. The client offers per diem.
The Drilling and Measurements (D&M) Specialist – Directional Driller (DD) is responsible for maintaining safe, efficient, and reliable PSD for Customers. The D&M Specialist/Directional Driller identifies opportunities to improve service delivery, implements standard work, and manages risk during service delivery.
Responsibilities
Ensure job deliverables are accurate and delivered on time.
Responsible for service delivery execution.
Participate in job risk analysis and continual improvement programs.
Develop customer contacts to promote company products and services.
Ensure company and regulatory standard compliance by implementing the CAT, self-assessments, and wellsite inspections.
Participate in Service Quality Meetings with customers and improve performance using action plans.
Participate in HSE and Quality initiatives.
Wear PPE and observe HSE policies.
Maintain the required safety training.
Qualifications
2 years of a college diploma in a technical field, a high school diploma with equivalent experience will be considered.
5 years of previous experience as Directional Driller a is required.
Previous experience in western Canada is highly desired.
Excellent communication skills both written and verbal.
Excellent computer skills.
Candidate must be able to legally work and reside in Canada, without sponsorship.