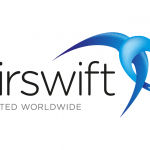 Airswift
Job description
Airswift has been tasked by one of our major clients in the Oil & Gas Industry to seek a Directional Driller to work in their facilities located in Midland, TX for a 6-month contract.
Day to day responsibilities:
Plans, executes, and manages all phrases and aspects of a directional drilling job; including critical and high-profile projects, to deliver quality service that meets all Company expectations and requirements.
Coordinate directional tools, equipment, and logistics, related to directional project at rig/well site.
Follow policies and procedures relating to directional operations.
Maintain and verify rig/well site inventories of directional tools and ensure that adequate numbers of tools are available and meet predefined specifications.
Responsible for the safety and security of all rentals and any owned directional drilling equipment.
 Direct and supervise the drilling of straight, deviated, and horizontal well intervals, make course corrections, and assist in achieving planned directional well profiles.
Develop and maintain a working knowledge of directional drilling techniques used in the areas of operations.
Initiate and maintain proper directional drilling procedures in both standard and non-standard situations.
Solve directional drilling problems.
Work to maximize drilling efficiency of directional assemblies/equipment by continually monitoring well conditions and operating paraments.
Maintain up to date knowledge of directional drilling tools and equipment.
Responsible for the timely and accurate submissions of all job-related documentation including Daily Reports, Motor Run Summaries, Transfer Tickets, Service Interruption Reports, and all Post Well Deliverables.
Responsible for the timely and accurate reporting on all directional related field incidents/failures through a Service Interruption Report (SIR).
Provide operational details surrounding incident, suspected cause, pictures of equipment/assemblies involved and recommended actions to prevent recurrence.
Maintain close communication to develop a productive working relationship.
Inform Company of unusual conditions during job, provide directional drilling recommendations as required and make certain service quality is maintained.
Conduct Pre-Job discussion to determine project objectives and Post Job review to discuss lessons learned during project.
Keep assigned Directional Drilling Superintendent thoroughly informed daily, regarding the status, equipment performance and progress of the project and all future equipment and project requirements.
Continue self-study and attend required training and schools to keep skills proficient on current job-related technology and Health, Safety, and Environment (HSE)
Actively support and enforce all company policies and procedures.
Enforce Company Health, Safety and Environmental (HSE) Policy and wear personal protective equipment (PPE) as required.
Previous education & experience required:
Typically, 10-15 years of experience.
Oil & Gas experience
Drilling background
Should you be interested in this exciting opportunity with a major company please apply to this advert with your up-to-date resume. Please note that there is no per diem or relocation provided.