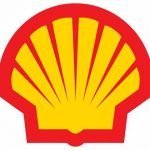 Shell
Covers geographies within the US (Mid-West, Seattle WA, & South regions). Preferred home office location are within these regions.
What's the role?
The Jiffy Lube District Manager is responsible for assisting Jiffy Lube franchisees in developing a profitable and growing business.   The District Manager will serve as a business consultant, helping franchisees deliver on their objectives of customer growth, product volume increase, business development and revenue.  The successful candidate will be a self-starter who is able to autonomously manage their individual book of business.
Accountabilities:
Serve as the primary owner of the relationship between the franchisees and Jiffy Lube

Deliver results through business consultation across several states within the Midwest, West and South regions.  Represents consumers at over 50 locations with over $50 million in net sales.

Influence and manage Key Accounts, including multi-layered organizations, to deliver operational, commercial and customer excellence.  Work with business owners varying in size of 1 to 50 stores.

Employ commercial knowledge and economic acumen.  Focus on year-over-year commercial ROI, risk management, and growth / delivery planning. 

Manage stakeholders from cross-functional teams to deliver results, including Jiffy Lube, Pennzoil (Shell Oil Products, US), Finance, Credit, Marketing, Sales Support, Supply Chain and Business Assurance.

Assist franchisees in increasing customer counts and revenue that contribute to long-term, sustainable business growth.

Sell-in new Jiffy Lube business offerings including technology, customer experience and operational plans designed to create long-term success

Visit and coach Jiffy Lube store managers and employees to deliver Operational Excellence 

Develop a joint business/account plan that sets strategic goals and takes into account the unique circumstances of each franchisee

Analyze data and generate insights that will influence performance improvement with franchisees

Anticipate plan gaps and opportunities by generating leading estimates and taking action to meet targets

Meet face-to-face and virtually with franchisees to conduct frequent business reviews

Communicate and ensure consistency in marketing programs and promotions at the store level

Grow and retain fleet key accounts and business relationships by actively planning and calling on customers. Plan, train, and assist Franchisees with customer calls and visits.

Protect the Jiffy Lube brand by enforcing the Franchise Agreement and Policy and Procedure Manual (P&P).

Understand and enforce Jiffy Lube contract requirements for operations, products, marketing and customer experience.  Address areas of non-compliance when needed.

Use Power BI, Salesforce, and other customer relationship management tools to communicate, track and close sales calls and opportunities.

Generate customer planning tools to prepare for effective franchisee engagements

Effectively follow-up on meetings to delegate actions and ensure commitment/accountability.
Skills & Requirements
What we need from you –
Must have legal authorization to work in the US on a full-time basis for anyone other than current employer.

Bachelor's degree.

Minimum five (5) years' experience in a commercial role

Effectively work in a home office / virtual setting

Ability to travel away from home up to 50% of the time, with some overnight stays

Attend required Jiffy Lube corporate meetings and conventions

Company car provided (terms and conditions will be discussed during onboarding)
Company Description
Shell is a global group of energy and petrochemical companies with about 84,000 employees across more than 70 countries. We aim to meet the world's growing need for more and cleaner energy solutions in ways that are economically, environmentally and socially responsible.  We have expertise in exploration, production, refining and marketing of oil and natural gas, and the manufacturing and marketing of chemicals.
As a global energy company operating in a challenging world, we set high standards of performance and ethical behaviors. We are judged by how we act and how we live up to our core values of honesty, integrity and respect for people. Our Business Principles are based on these. They promote trust, openness, teamwork and professionalism, as well as pride in what we do and how we conduct business.
Building on our core values, we aspire to sustain a diverse and inclusive culture where everyone feels respected and valued, from our employees to our customers and partners. A diverse workforce and an inclusive work environment are vital to our success, leading to greater innovation and better energy solutions.
An innovative place to work
There's never been a more exciting time to work at Shell. Everyone here is helping solve one of the biggest challenges facing the world today: bringing the benefits of energy to everyone on the planet, whilst managing the risks of climate change.
Join us and you'll add your talent and imagination to a business with the power to shape the future – whether by investing in renewables, exploring new ways to store energy or developing technology that helps the world to use energy more efficiently.
An inclusive place to work
To power progress together, we need to attract and develop the brightest minds and make sure every voice is heard. Here are just some of the ways we're nurturing an inclusive environment – one where you can express your ideas, extend your skills and reach your potential…
We're creating a space where people with disabilities can excel through transparent recruitment process, workplace adjustments and ongoing support in their roles. Feel free to let us know about your circumstances when you apply, and we'll take it from there.
We're closing the gender gap – whether that's through action on equal pay or by enabling more women to reach senior roles in engineering and technology.

We're striving to be a pioneer of an inclusive and diverse workplace, promoting equality for employees regardless of sexual orientation or gender identity.

We consider ourselves a flexible employer and want to support you finding the right balance. We encourage you to discuss this with us in your application.
A rewarding place to work
Combine our creative, collaborative environment and global operations with an impressive range of benefits and joining Shell becomes an inspired career choice.
We're huge advocates for career development. We'll encourage you to try new roles and experience new settings. By pushing people to reach their potential, we frequently help them find skills they never knew they had, or make career moves they never thought possible.